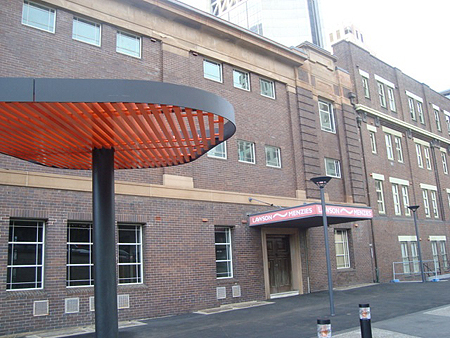 Local government public servants help shape public spaces through their planning laws (LEPs) and development application process

How many Australians caught the ABC Radio National's In the National Interest program entitled Check out The bloated myth: why public servants are lean on Friday 26 August, and repeated on Sunday 28 August. Not enough, in my opinion.
I struggle to understand why the Australian public service, be it at the local, state or federal level, gets such bad press, and is inevitably in the firing line whenever this or that tier of government wishes to tighten its belt and achieve cost savings, akka Joe Hockey.
Why not leave off the soft target of the public service and pick on a more obvious cause to our current economic woes, as in the banking and financial sector, which Joe should surely know something about?
ABC RN's Peter Mares's guest James Whelan, Director of the Public Service Research Program, Centre for Policy Development, is sticking up for public servants in his The state of the Australian public service: an alternative report.
As Mares led off, 'They're a favourite object of ridicule: cardigan-wearing, pen-pushing mandarins who generate work by holding pointless meetings, only to clock off at 4.47 PM on the dot.' In saying so, he was playing devil's advocate surely. For he too is a public servant, along with the rest of ABC staffers who work in radio TV, or online including The Drum.
So too are our police, urban and rural fire fighters, lawyers, legislators, teacher/educators and representatives across multiple employment sectors including project managers, health workers, librarians, lawyers, environmental health inspectors, sociologists, architects, communicators, editors, community workers, engineers, water managers, surveyors, geologists, foresters, biologists, park rangers, event organisers, nutritionists, botanists, arts specialists, urban planners, tourism and trade bodies, agriculturalists, pathologists, climate scientists, soil specialists, fisheries experts, graphic designers, archivists, museum curators, immigration officers, accountants, employment and adoption services, and so on ad finitum.
The majority of occupations that exist in the so-called private sector are also represented in the public sector, not to mention the supporting administration staff, without whom the three tiers of public service in Australia couldn't keep functioning.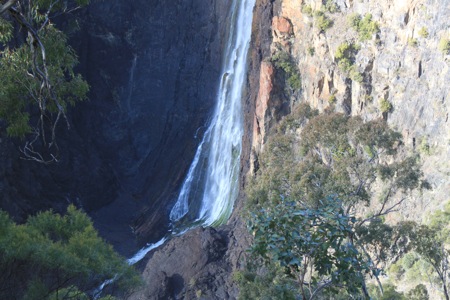 Dangars Falls, ex Uralla and Armidale, NSW, managed by the NSW National Parks and Wildlife Service in Oxley Wild Rivers National Park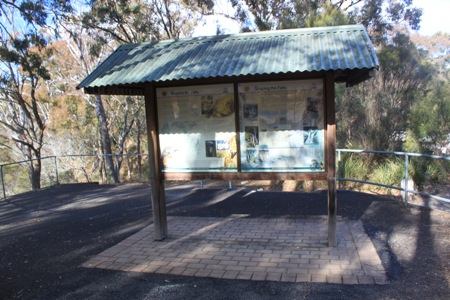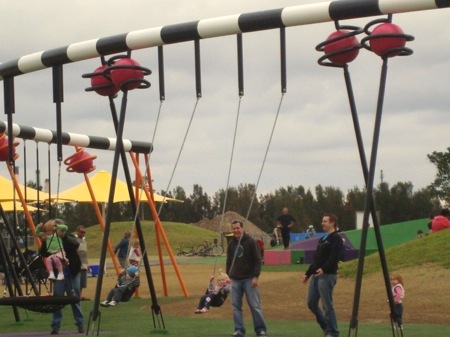 Blaxland Park, Sydney Olympic Park, planned and managed by NSW public servants to encourage active lifestyles
It's as if Australians are being encouraged to universally equate public servants as predominantly 'clerks' who are lazy, unmotivated and clockwatchers.
Excuse me, but why should public servants, be they so-called professionals or administration staff, be cast one and all as erstwhile bludgers on the public purse by politicans of all people?
I can't see why the many altruistic individuals who choose to work in the public service should be pilloried by politicians and the general public alike. In a capitalistic 'market rules' society, public servants, particularly at the strategic level, are responsible for drafting and reviewing public policy that politicians announce as if they themselves had done all the hard work, which of course they have not.
In my experience, having worked in all three tiers of government, many career public servants are passionate about their fields of endeavour, to the point where they have been prepared to put up with salaries considerably lower than what they might have earned in the private world of companies solely focused on the commercial bottom line. Unmoved by the greed is good mantra that infiltrated the 1980s, many public servants plugged on for the good of their field of endeavour, for the love of it or because they perceived it as a worthwhile contribution to greater society.
Instead of criticism, in my books public servants should be applauded for helping to build a more effective and equitable civil society. Which other sector of our workforce is going to tackle this vital task?
Would that be the private sector? I think not.