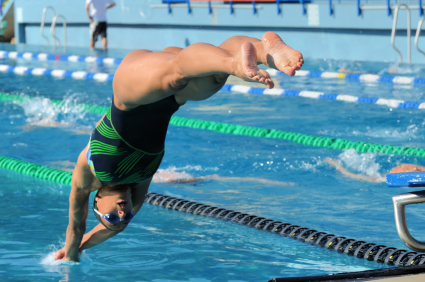 For some of us, the biggest highlight of the recent Wills/Kate royal wedding was the chance sighting of the reconfigured Ian Thorpe. Didn't he look sensational in the oh so dashing stakes, just shy of Prince Harry and the adorably elegant Mr David Beckham.
The question remains, is our Thorpie really going to get back into the swim so to speak? And if so, why? But really, who cares whether Thorpie's tilt at the 2012 London Games was prompted by the slimmed down Geoff Huegill's triumphant return to the pool or whether he regarded the gruelling regime as a weight loss program extraordinaire writ large on the world stage. Or a bit of both. All I can say is welcome back Ian and may the force be with you.
Thus said, while I am pleased to see him regain his 'fighting fit weight', as no doubt is he, I cannot count myself a member of Olympic fandom who will be following his bid to be competitive with baited breath. Quite the opposite.
To me, the adulation paid to champion swimmers paled into perspective some years ago while watching The Guardian above a white-capped Tasman Sea. To make the US Coast Guard, the hero of the movie had to survive a torturous training regime. And what was the reward for the 50 per cent of trainee rescue swimmers who make the demanding cut? A career of putting their lives on the line including free-falling from helicopters to rescue crew trapped on sinking vessels or stranded on treacherous coastlines.
This real life window on their day-to-day work made me wonder for the umpteenth time why we continue to idolise the sideshow of young men and women churning up millpond-smooth heated pools in the name of gold, silver and bronze. Rescue swimmers by comparison must contend with icy waters and 'tumble turn' seas to retrieve those in dire straits.
Which brings me - sigh - to the Olympics. Their forerunner, the ancient Greek games (776 BC - 393 AD) benchmarked abilities that had application and prestige in a society that valued aggression, endurance, strength and agility. Understandably so. Such prowess had direct bearing on the life and death of their dearest and nearest. So which essential activities did the original games showcase? Why, boxing, discus, equestrian events, javelin, jumping, pankration (no holds barred fighting), pentathlon, running and wrestling.
When it comes to today's 'five ring circus', the next one to be staged in London in 2012, the whole purpose of the original games has surely been lost in translation. As I peered down at the heaving seas and buckled up for turbulence, I was asking myself what's the point of would-be 'goldfish' subjecting themselves to mindless black line fever à la 'Thorpedo'. Am I the only one left cold by displays of athleticism that have no bearing on anything other than TV ratings and sponsorship deals for photogenic winners who clock infinitesimally faster time than their pool mates? I don't think so.
Good on them one and all, but who cares who's fastest when speed is seemingly measured in nanoseconds. Is it un-Australian to propose a shift in perspective from 'gold, gold, gold' to 'goal, goal, goal'? Shouldn't there be some lasting point to all this exercise, as in a logical application for such hard-won stamina?
Yes, yes! The die-hards will rush to remind that Olympic swimmers are terrific role models. But so too are our lifesavers, helicopter rescue personnel, swiftwater specialists and rural and urban fire fighters to name a few, be they on salary or volunteers. At the going out of a rip, the going down of a boat or going up of the bush, I know whom I'd rather have looking out for me.
Bravo is all I can say for our 'applied' athletes, the men and women whose training, stamina and expertise have a point, as in saving lives rather than shaving off fractions of a second off a world record or PB.