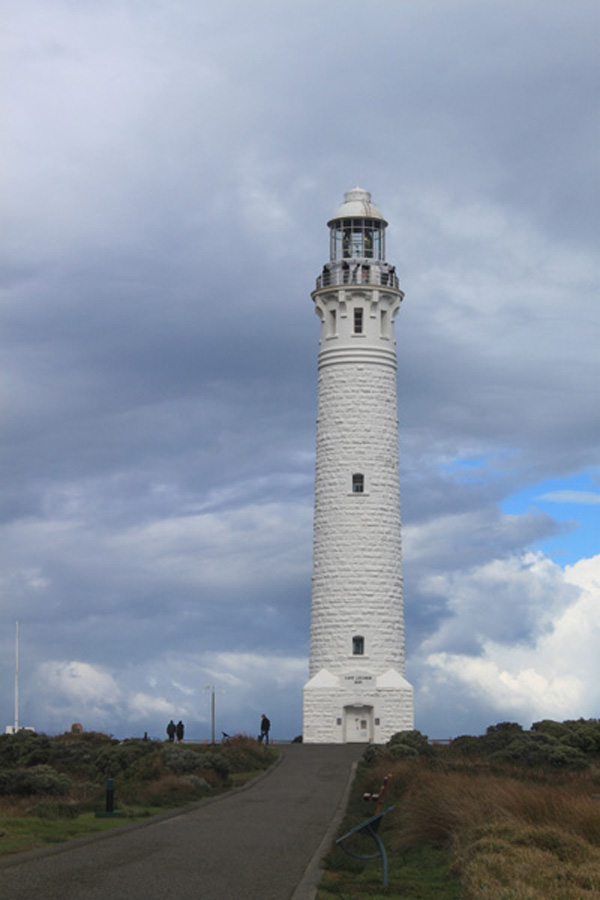 Climb to the top of the lighthouse
Constructed in a remarkable 10 months, Western Australia's 1895 Cape Leeuwin lighthouse, just south of Augusta, presides over the most south-westerly point of mainland Australia and the geographical dividing line between the Indian and Southern oceans.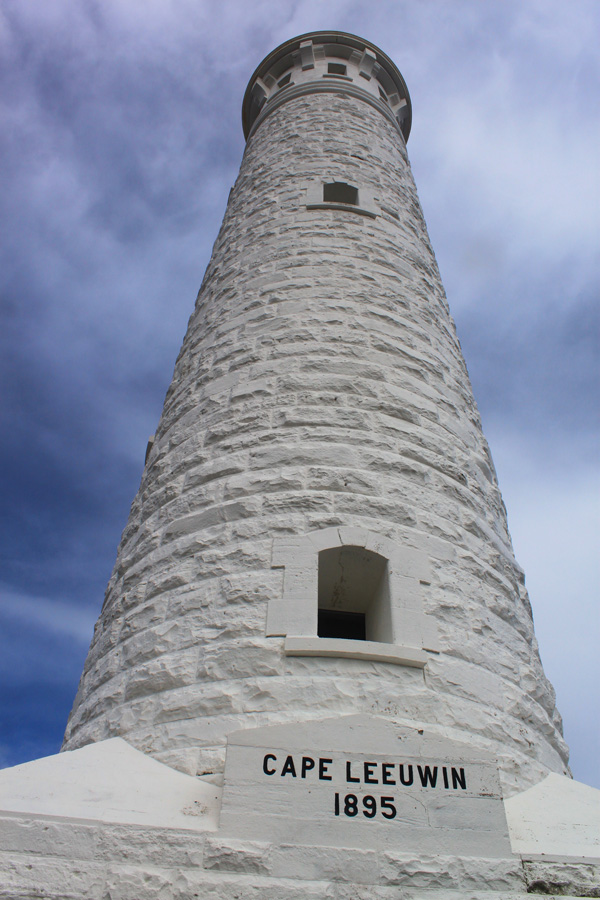 A critical warning to coastal shipping negotiating Bass Strait, this substantial lighthouse is two metres thick at the base and rises 39 metres above land, with its now automated light flashing every seven and a half seconds from a height of 56 metres above sea level.
Reputed by the lighthouse guide to be the tallest lighthouse on the Australian mainland, visitors access it via a spiral staircase, with the hand rail coming in handy for the not so fit or able.
Climb to the top of the tree
Comparisons between the Cape Leeuwin Light and the Gloucester Tree near the mill town of Pemberton start with their width, 2 metres for the lighthouse and 2.3 for the giant Karri which according to Wikipedia is the 'world's second tallest fire-lookout tree' with a girth of 7.3 metres.
Comparisons end with their methods of access, namely a spiral 'staircase' of sorts. While a handrail provides assistance to thousands of visitors mounting the metallic steps up the lighthouse each year, not so the individuals who set out to scale this towering tree top firespotting platform.
During the 1930s to early 1950s, WA forestry managers took advantage of the impressive height of a small number of exceptionally tall Karri trees as a way of spotting fires in the surrounding forests. Three of those trees put into service survive to this day.
The spiral 'staircase' providing access to the top of this giant Karri consists of sturdy steel pegs hammered into the tree, with a light wire 'fallback position' backing the climbing route, and not a top rope in sight.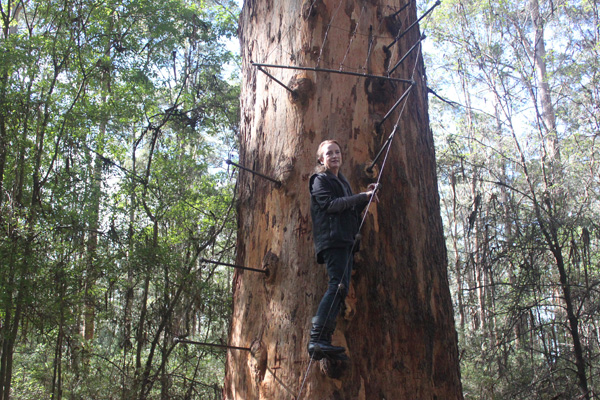 As east coasters, we shake our heads, utterly amazed that there is nothing to stop Western Australians and tourists alike, other than commonsense, to climb to the top, unsupervised and unroped. What is it with public liability between the two states?
Amazingly, according to websites, no one has died climbing the lookout tree, though apparently two climbers experienced heart attacks after their climb. And no wonder. Discovering that one had a fear of heights half way up, or on the way down, must be a distressing experience.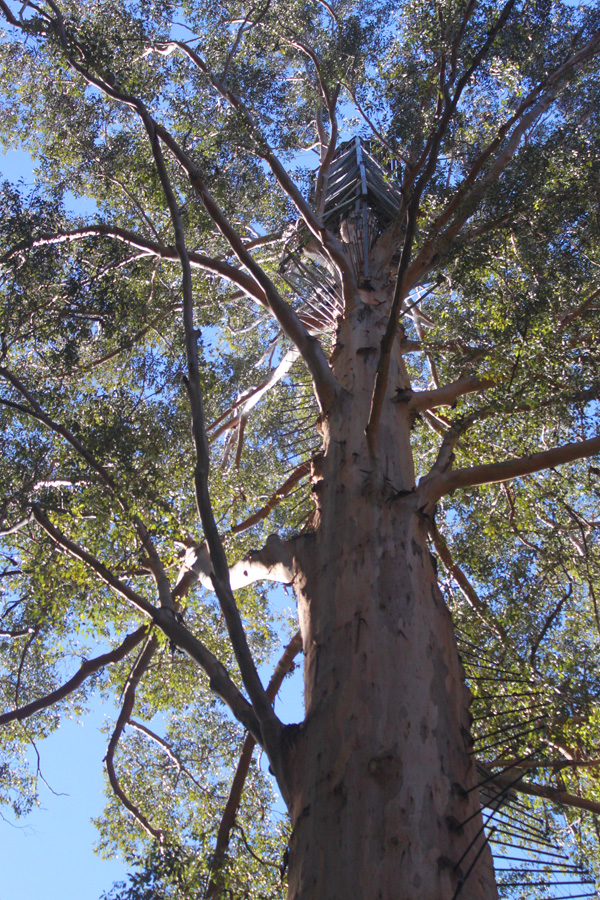 The lookout and national park were named after the Governor-General of Australia, the Duke of Gloucester, who visited it during its contruction in 1947.