Four days before the opening of the new 'wing' of the Museum of Contemporary Art Australia, the wraps have come off and the press have been let in for a preview.
According to the director, the new wing provides ideal viewing spaces for exhibitions and takes advantage of the superlative harbour views.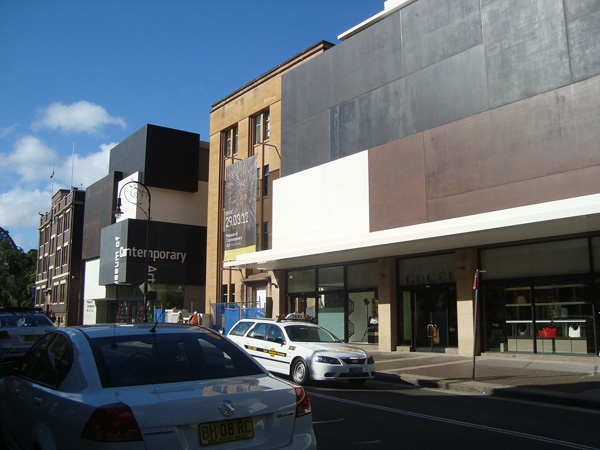 While I am warming to the extended front of the building, facing onto Circular Quay, I am less convinced by the refurbished exterior that fronts onto George Street North, as pictured above.
Why? In my humble opinion, the bold 'clip-on'-like exterior visually eclipses and coralls the original building. How so? Check out the image below taken from George Street North.
The new and the old. For the MCA, the all-important amenity, as in new exhibition spaces and venues for hire, make good sense.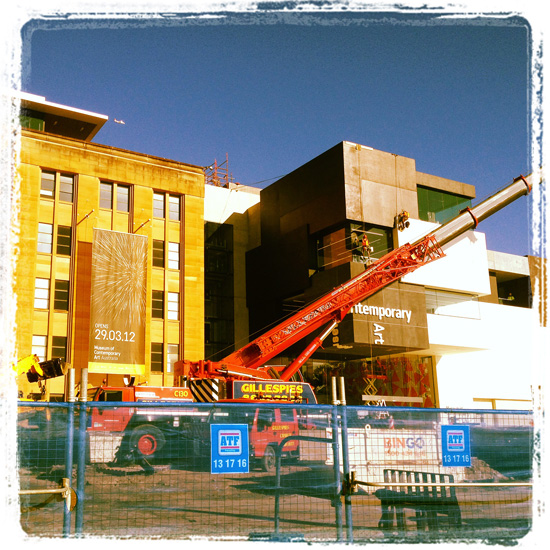 Six days before the opening of the new look extended MCA - akka Sydney's Museum of Contemporary Art - the wraps are coming off and last minute touches applied to architect Sam Marshall's 'rubics cube' exterior.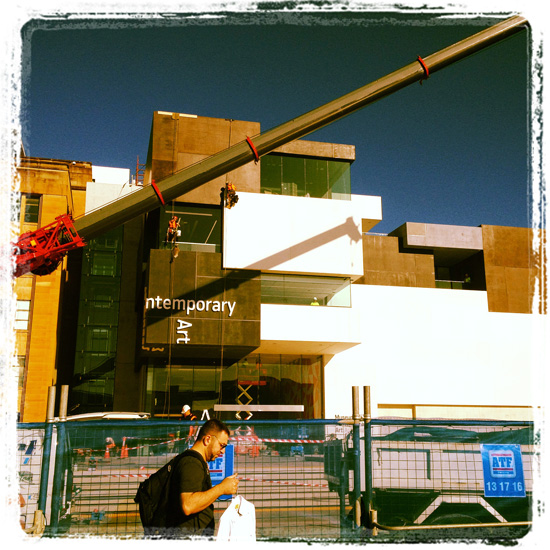 What are outsiders to think as the historic headquarters of the Maritime Services Board (MSB) - constructed in 1952 and quitted in 1989 - are expanded to house the MCA's collections and services?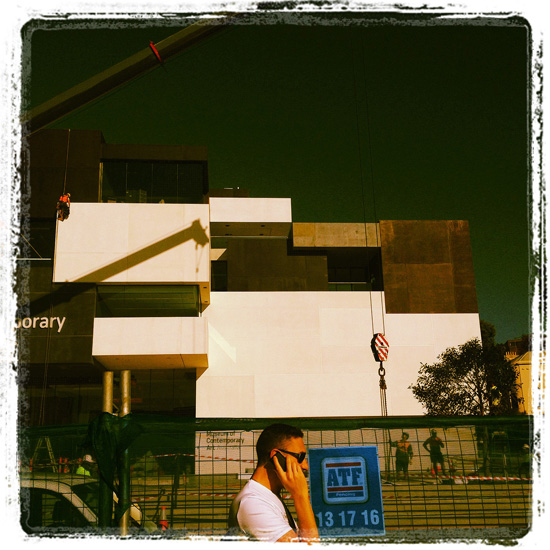 With their stand out colour schemes of white-ish and shades of black/charcoal/dark brown, the weddings parties anything roof top venue and northern extension of the MCA look nothing like the 1952 art deco MSB sandstone clad building.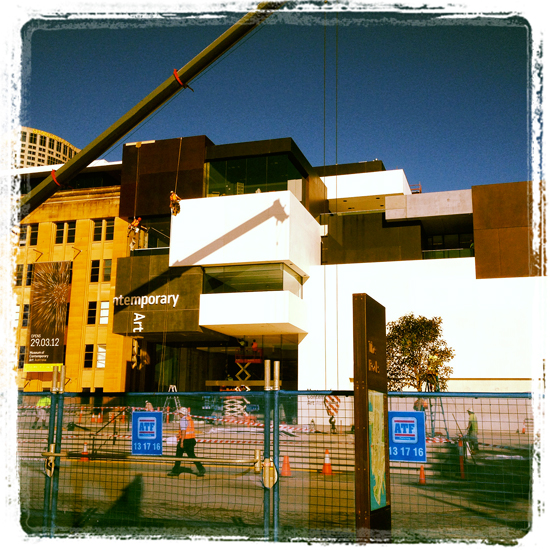 For those in the know, this is a deliberate ploy, designed to delineate the original and the added into the future, as in make a statement.
And why not make a statement that says, regardless that MCA's collections are housed in a 1952 vintage, let's emphasise its contemporary focus by adding on a contemporary extension that at the very least echoes the shape of the MSB building.
The Museum of Contemporary Art is now styling itself as the MCA Australia, a thank you to an injection of Federal funding.