Much thought and money has gone into refurbishing the Australian War Memorial's World War I exhibition and it shows.
Encouragingly the new exhibits present a much more even handed overview of global conflicts, exploring the real life experiences of Australian, Turkish, German and British troops. Of particular note were the voice translations on offer at the majority of exhibits as in English, Japanese and Turkish.
Emblematic of this new '360 degree' approach to warfare was the display of such items as the Turkish ID tag, pictured below, alongside Turkish uniforms and kit.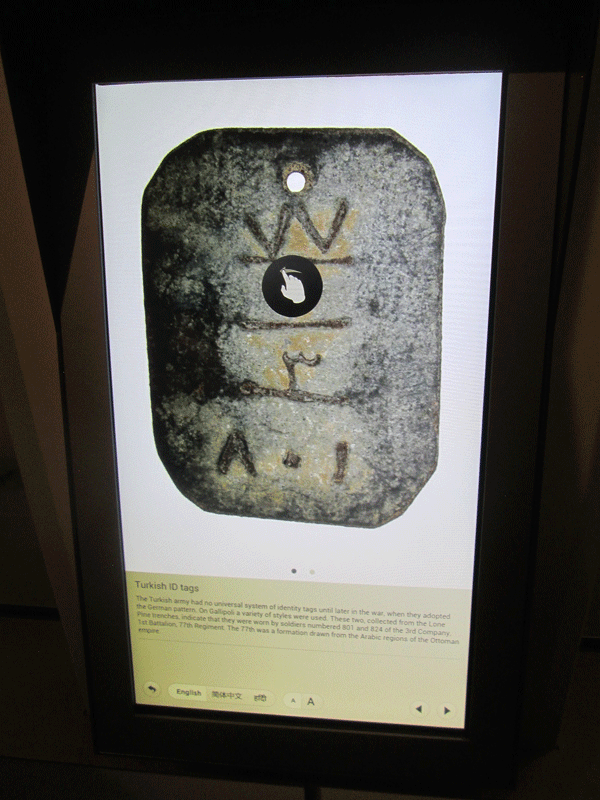 And then there were the dioramas. An ABC Radio National interview in February 2015 with Brendon Nelson, the current Director of the Australian War Memorial, focused on bringing back the dioramas around the time of the 'soft launch'.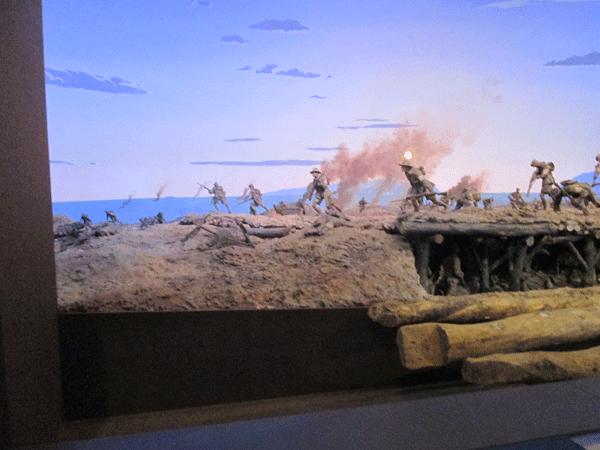 While the dioramas attracted lots of attention, including from children, to my mind the real stars of the new exhibition were some of the high tech interactive exhibits.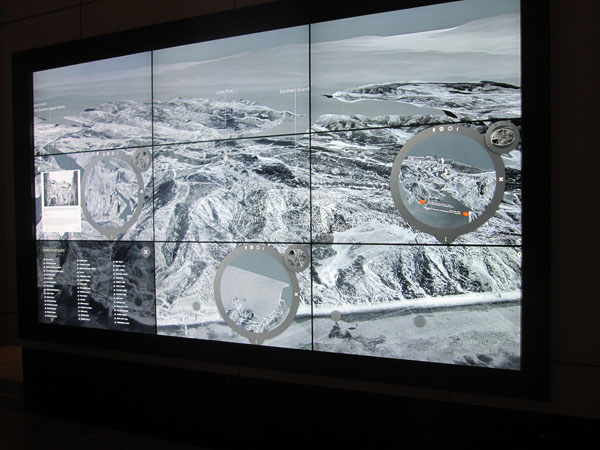 Anyone interested in what happened where on the Gallipoli front needs to check out the interactive visual wall exhibit displayed above. It's underpinned by never before seen WWI aerial photos that allows visitors to zoom in on infamous localities and see where they were in relation to Anzac Cove and the like.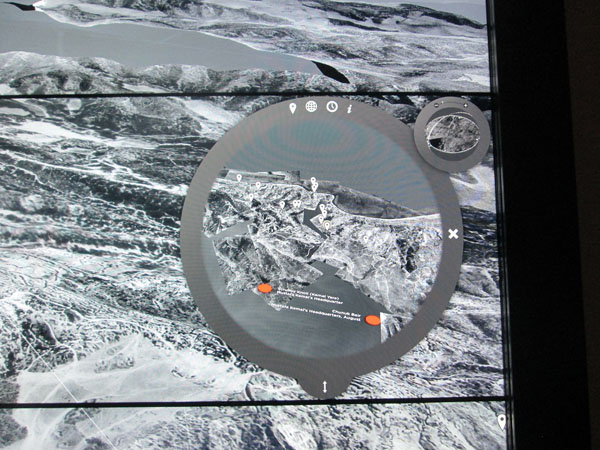 Here was the Nek, the Sphinx and where the Anzacs got to on their doomed assault on Turkish territory. Amazing!
Sadly the majority of visitors didn't know how to access/use this exhibition because they were not familiar with the touch screen technology and hence 'walked on by'. Their loss. No doubt those on guided tours are 'initiated' into this powerful technology.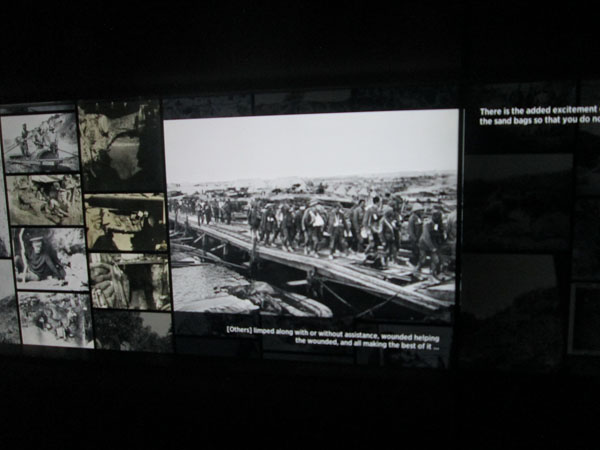 Also of value, particularly to visitors with an understanding of the battlefronts, were the interactive photo walls. Pick a photo/battle/assault on the right hand side and by swiping that image, you are visually transported to the event and its provenance, as in fast, seamless and informative.
A wealth of moving war stories at your fingertips.
And then there are the eclectic objects that survived the war, be they uniforms, letters, medals, curios and so on. The age old problem of trying to find the caption for the object has been solved by the use of touch screen explanatories. Any object of interest in the static displays can be accessed on the touchscreen. In a trice you can read all about it.

All up, there is far too much to take in in a single visit, which is why the AWM will continue to drive tourism to Canberra for years to come. Sincere congratulations to the curatorial teams who pulled this new exhibition together.