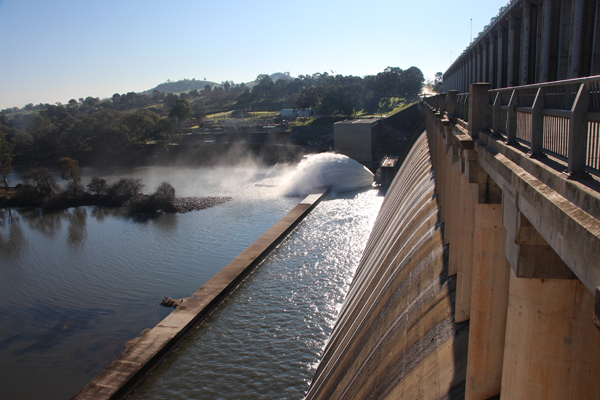 Seasonal outflow from the Hume Dam in early August 2016
Impounding the Murray and Mitta Mitta rivers, the 'nation building' Hume Dam plays a key role in controlling the flow of water into the Murray-Darling system.
This impressive structure is managed by Goulburn Murray Water to ensure reliable water supplies for downstream destinations, including South Australia's capital city, Adelaide.
You can read about it here: http://www.mdba.gov.au/river-information/running-river-murray/hume-dam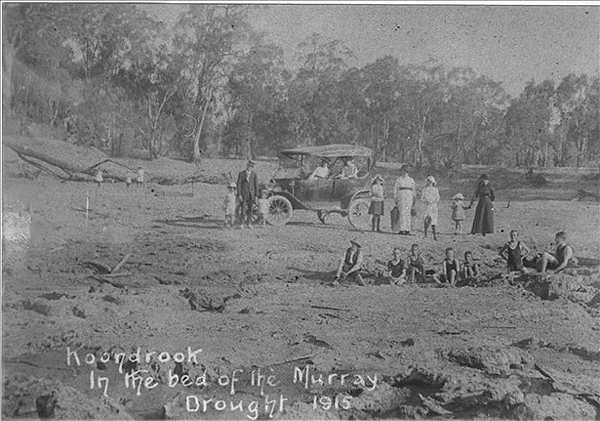 Floods and droughts were part and parcel of the Murray River before it was dammed by the Hume Weir (now known as the Hume Dam). In the 1915 drought, the Murray River at Koondrook (300 kilometres downstream), and no doubt elsewhere, had dried up.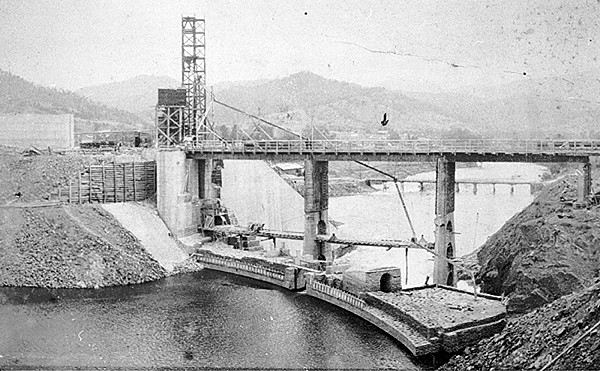 The impressive Hum 'weir' under construction.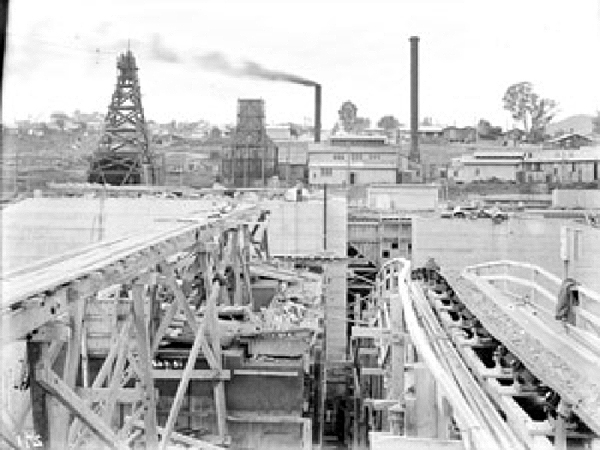 This view of the weir shows housing on the northern shore.
Where does the water banking up behind the dam come from in the first instance?
The Murray River rises near Mount Kosciuszko, the highest mountain in NSW's Snowy Mountains (and Australia to boot).
Conversely the Mitta Mitta River, a key tributary of the Murray, rises below Mount Bogong, the highest mountain in the Victorian Alps.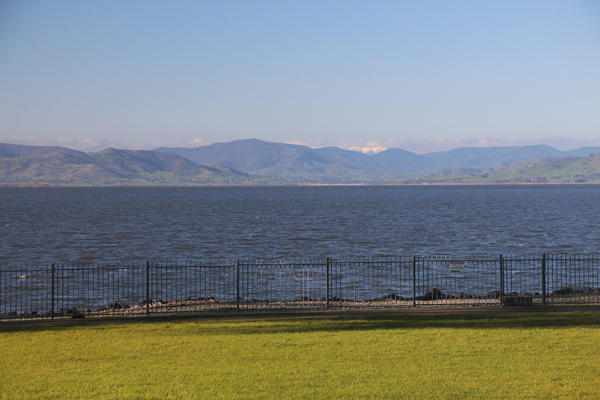 The snow clad Victorian high country rises beyond the vast expanse of Lake Hume.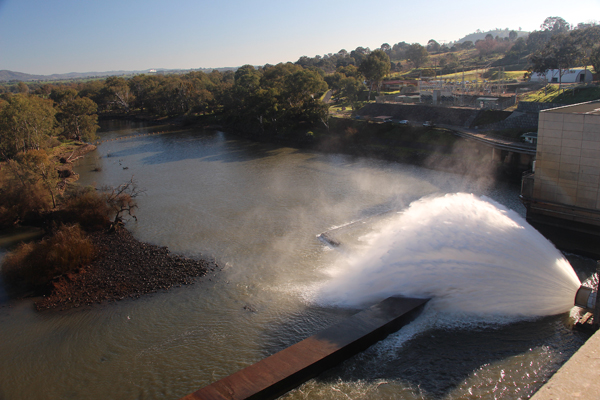 The spectacular spillway in early August
Water released from the Hume Dam flows in a roughly south western direction down the Murray River and flows into the Southern Ocean near Goolwa in South Australia after a journey of some 2,530 kilometres.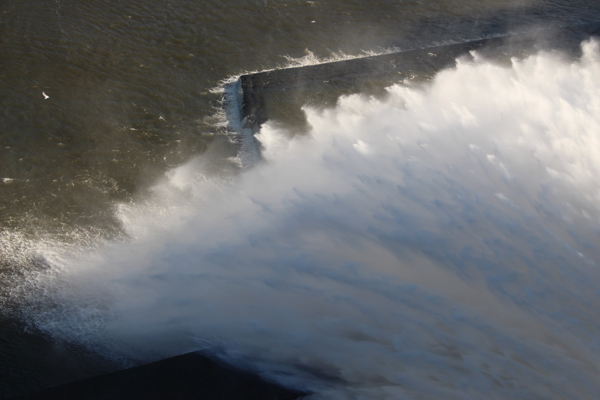 The spillway in close up
Few Australians appreciate that the laborious and often dangerous construction of the Hume Weir (as it was originally known), was one of the earliest examples of nation building in the wake of the federation of Australia's far flung colonies in May 1901.
While the need for a major storage on the upper Murray was agreed at the Corowa Water Conference in 1902, the construction of Hume Dam didn't start until November 1919.
Presumably the start up was influenced by the availability of large number of ex-servicemen returning from the Great War who were in need of work.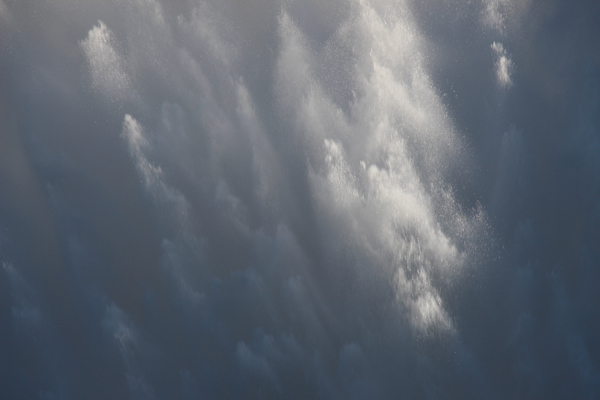 During winter and spring, the Murray and Mitta rivers were swelled by upstream rains and snowmelt.