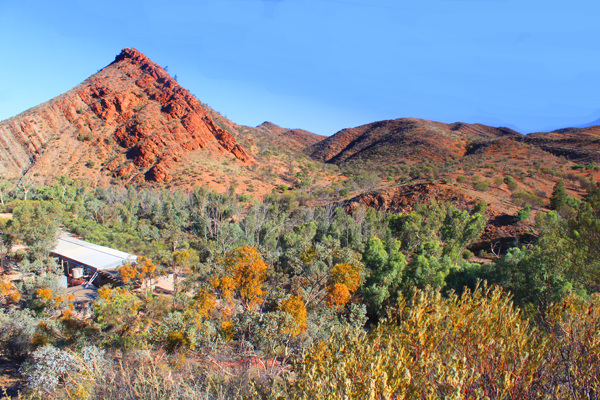 Arkaroola Wildlife Sanctuary, early January 2013
While researching South Australia's Arkaroola Sanctuary online in the lead up to a swing through the Far North in early January 2013, I came across a couple of walks that looked like they'd be worth tackling for two wheel drivers who couldn't take advantage of the four wheel self drive tracks on offer.
Based on the sketch maps, my expectations of the Acacia Ridge walk were not overly high in comparison to the sanctuary's 4WD half day guided Ridgetop Tour that transports visitors to the spectacular Sillars Lookout.
How wrong I was.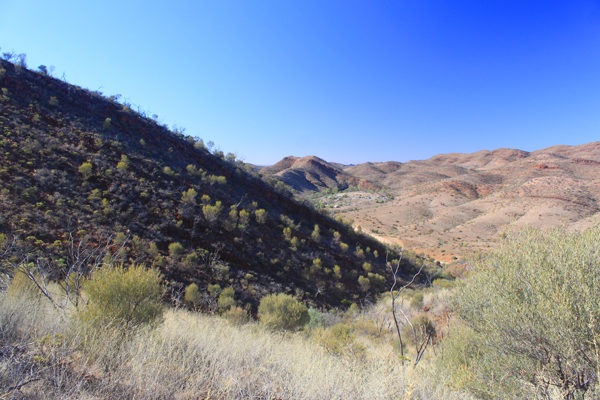 Over a distance of six or so kilometres, this gradually climbing and finally descending walk offers panoramic views across the Gammon Ranges to the south, Lake Frome to the east, and Arkaroola Sanctuary to the north and west. The track is suitable for anyone who is relatively fit, is wearing appropriate foot gear such as runners or hiking boots, and carrying water and food supplies.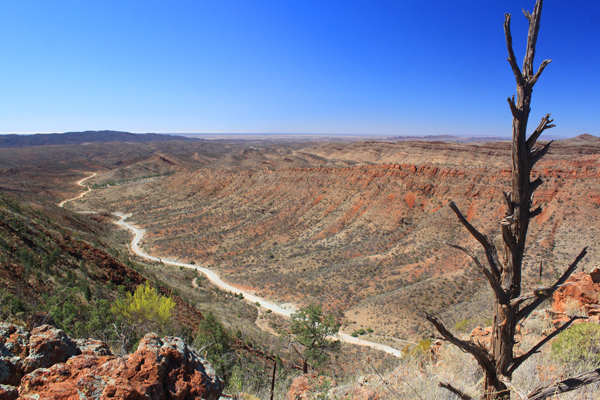 The Acacia Ridge walk parallels the unsealed two wheel drive access road into the Arkaroola Wilderness Sanctuary but this in no way detracts from the stirling views it offers on all sides.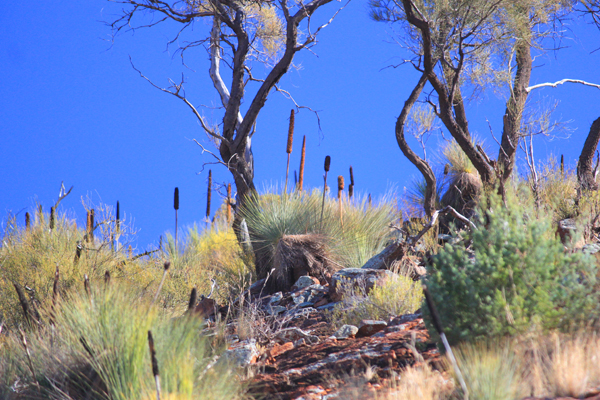 While the walk owes its names to the prevalence of acacias, including Dead Finish, Mulga, Elegant Wattle, and Witchetty Bush, other vegetation of note includes stands of Mount Lofty grass trees.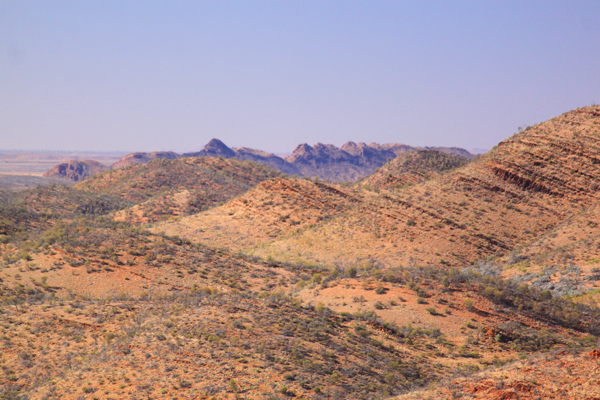 Anyone with an artistic bone in their body could not help but be inspired by the grandeur of the scenery on all sides. To the south, the ridgetop walk provides wonderful views over the spectacular ranges of the Vulkathunha-Gammon Ranges National Park.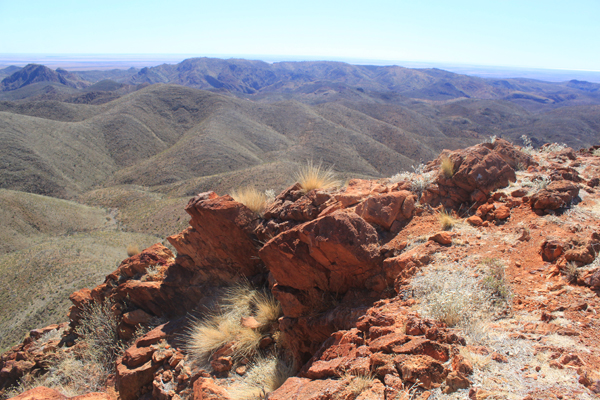 The view is completely different looking east from the track across the rangelands.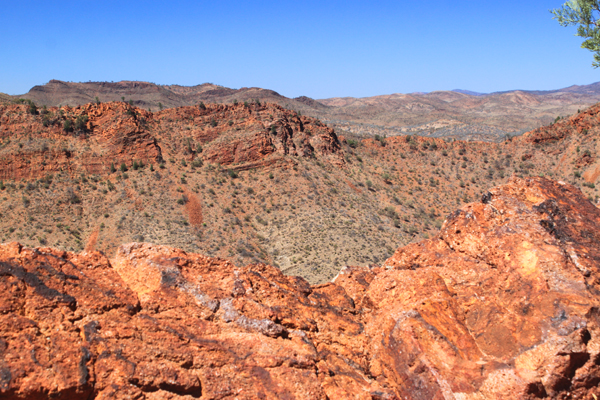 Another spectacular view looking southish from Acacia Ridge track towards the Vulkathunha-Gammon Ranges National Park that borders the Arkaroola Wildlife Sanctuary.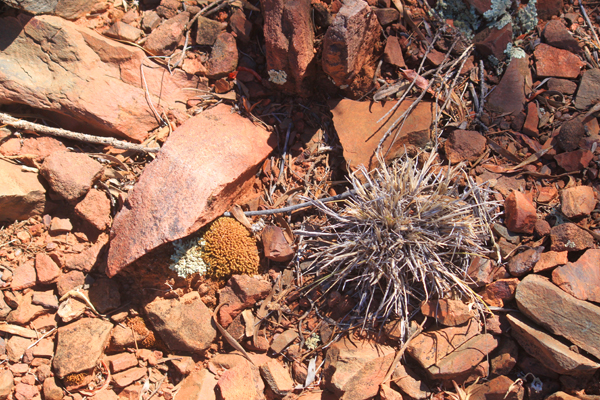 On a 45 degree Celsius temperature day during the height of Australia's hottest summer on record, it was intriguing to come across pockets of mosses and lichen in a semi-arid climate, an apparent legacy (according the brochure) of heavy dews and mists during the colder months.
Looking north towards Mount Gee, the 'Armchair' and Freeling Heights.
Again looking north, the stand out tree is a Native Orange, a spectacular white flowered 'bush tucker' tree that flowers and fruits in summer.
So what's there to like about the fruit of a Wild Orange? Test tasting the fruit is a bit like getting your taste buds around a pomegranate. There are hard bits and fleshy bits, and considering that this species is native as opposed to cultivated, I'd give it a 9 out of 10.