What can compare with the view from Kanangra Plateau on a sunny early February morning (after two weeks of rain), with the mists rising in the distant valleys in the direction of Katoomba to Wentworth Falls.
This magnificent age-old vista has changed little in the 40 years since I first ventured onto the 'Tops' with the enthusiasm and energy usually befitting the youthful.
The views may be the same but so much else has changed.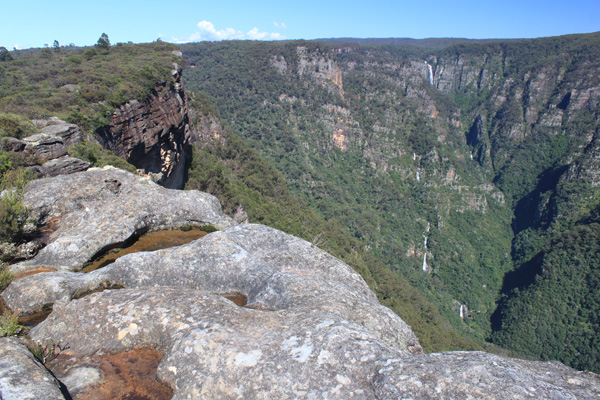 Firstly, prolonged recent rains meant that usually insipid waterfalls, Kanangra and Kalang, were at their most spectacular, a bonus for those of lucky enough to witness them, and for canyoners in the months to come.
Heaven help anyone planning to be abseil into the local slots after such downpours. Surviving the abseils aside, having the energy to negotiate the climb back up Murdering Gully is the issue.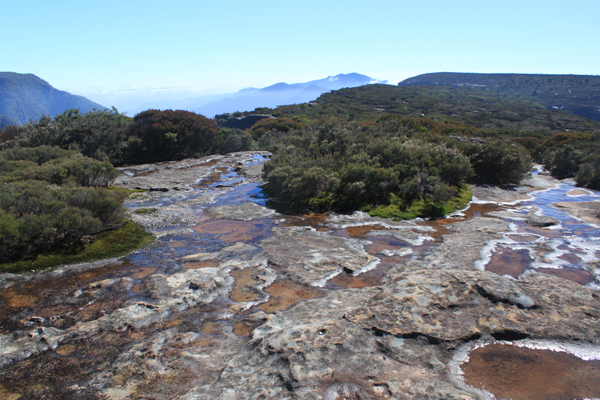 After heavy rains, the usually dry as dust sandstone surfaces of Kanangra Plateau were for once full to overflowing.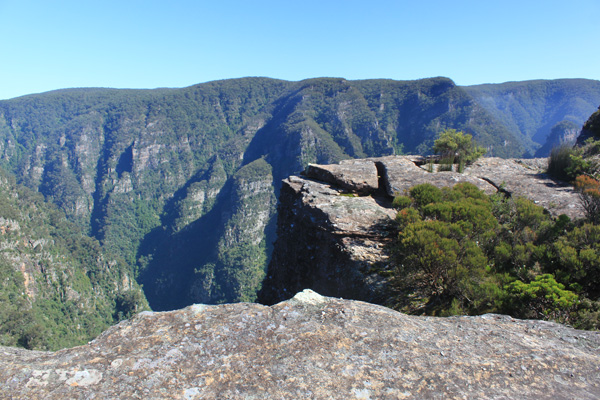 The rains have washed away the dust and smoke and you can clearly see the blues appearing in the background ranges as nature's colour wheel comes into play.
The wattles are out!! Wow! I don't remember ever seeing that.
Oh geez! There's been a fire through here! Not sure whether it's drumsticks (Isopogons) or what that have been charred to an inch of their life. Yes, yes, this is mother/father nature at work but it's hard to stomach at first glance.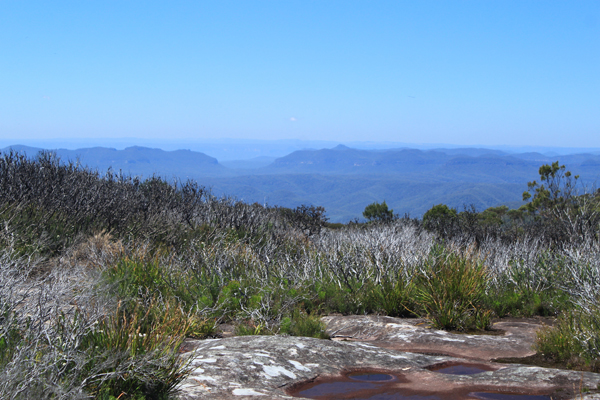 Looking south-ish into the distance, the just right of centre Yerranderie Peak gives away the location of the historic mining township of Yerranderie.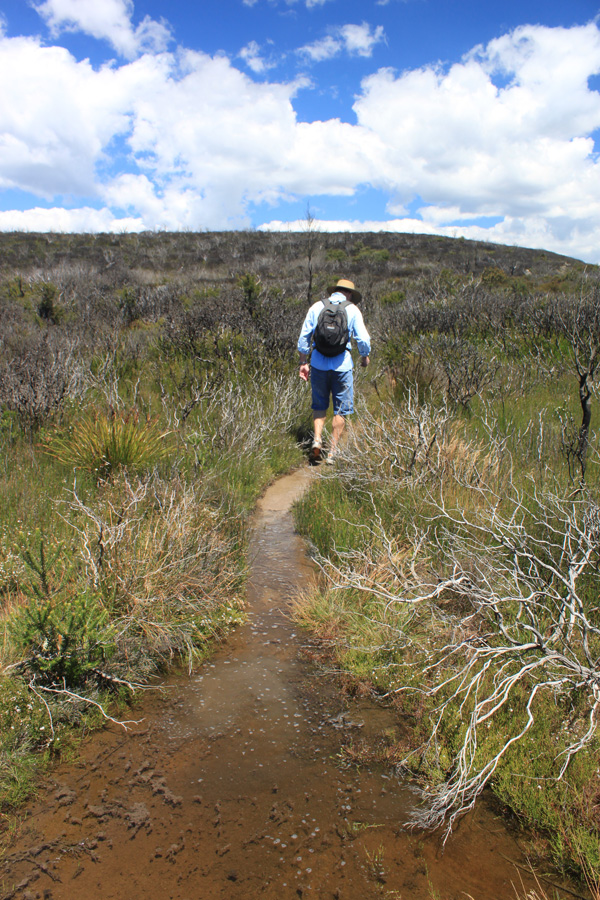 And after such rains, what are ordinarily dry underfoot tracks are now wet.
The walking tracks of 40 years ago are about the same in width, but much more overgrown. For example, it's easy to miss the the divergence of the track towards Mount Cloudmaker if you follow the 'beaten track'. If not paying attention (let alone glancing at the compass), you can find yourself by default heading to Maxwell Tops and the Kowmung rather than Crafts Walls.
Fair enough, this is a wilderness area, and old hands will have no problems, but newbies setting out for the three peaks need to be on guard. The no cairns principle adds to the possibility of being 'lost' - or at least off track - on Kanangra Walls.
The fires haven't helped, turning the scrubby heaths of old into into scratchy wayside corridors.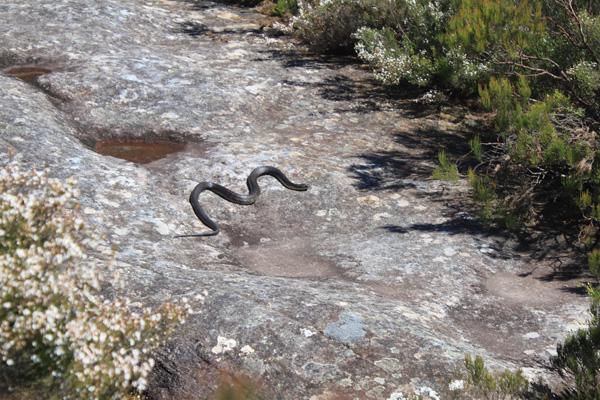 Another surprise, an interactive one at that, was the guardian of the Gordon Smith Pass, the key to Kilpatrick Causeway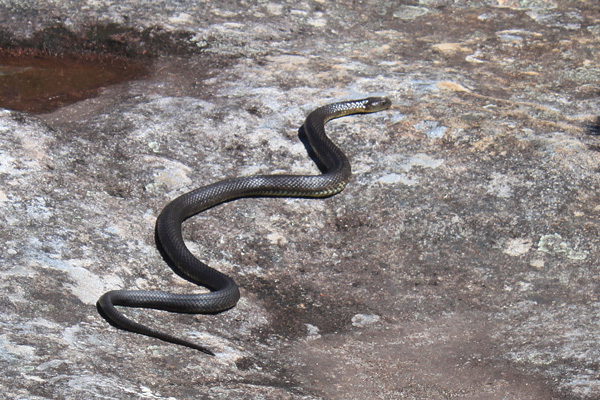 Initially lost my nerve at the sight of this sinuous basking beauty. Red-bellied Blacks in the rivers, but Mainlaind Tiger Snakes on the tops in February? Aagh!