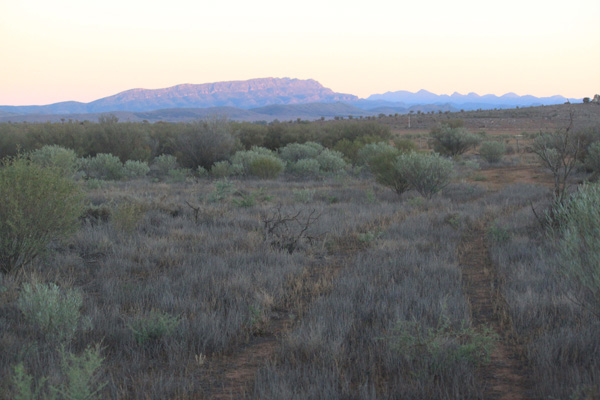 The view from Hawker comes into its own as the sun rising in the south east starts to illuminates the Flinders Ranges, December 2012.
South Australia's Flinders Ranges are one of the more starkly scenic destinations worth seeking out in the 'land down under'. But for onshore and offshore visitors alike, where to stay remains the big question in such a remote neck of the woods. Especially so when the available accommodation is relatively limited, a room in a local pub, resort or station for example.
To keep the costs down by cooking our own meals, we chose to stay in a self-contained 'farmstay' cottage on the outskirts of the little township of Hawker which is 50 km south of Wilpena Pound.
While this meant we had to drive to and from the Flinders Ranges each day, the scenery was worth it, especially the changing light on the flanking ranges at different times of day.
One of the real bonuses of staying at a distance from the Flinders Ranges was the chance to photographically capture the changing light on the distant ranges between dawn and dusk.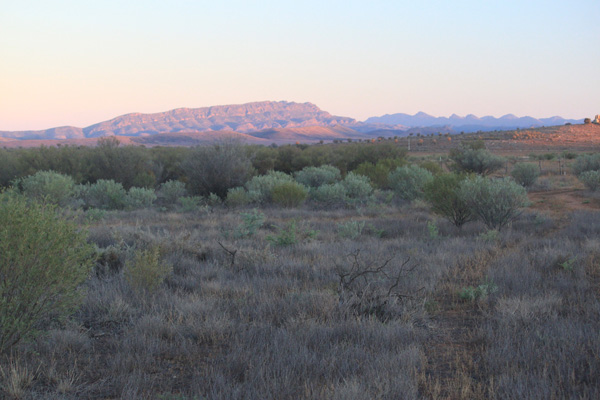 As the sun strengthens, it highlights the serrated ramparts of the ranges south of Wilpena Pound, the latter still in shade on the right.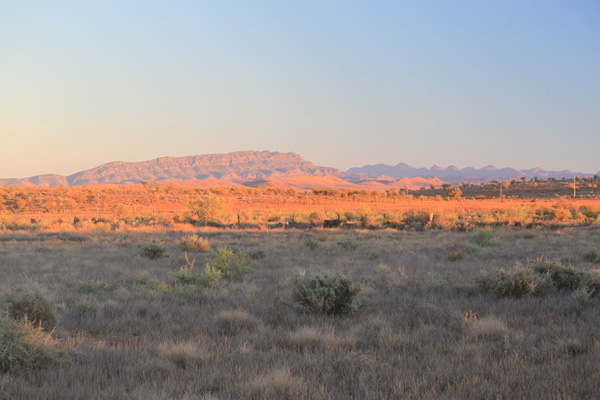 As the early morning light increases in intensity, the ranges are saturated in a glorious burst of colour.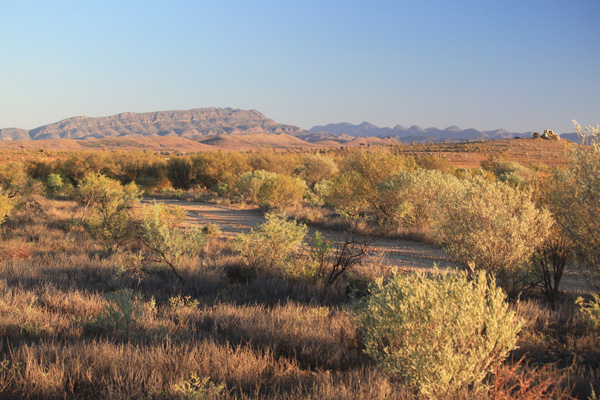 As the sun rises higher in the sky, the initial intensity of the morning light starts to wane.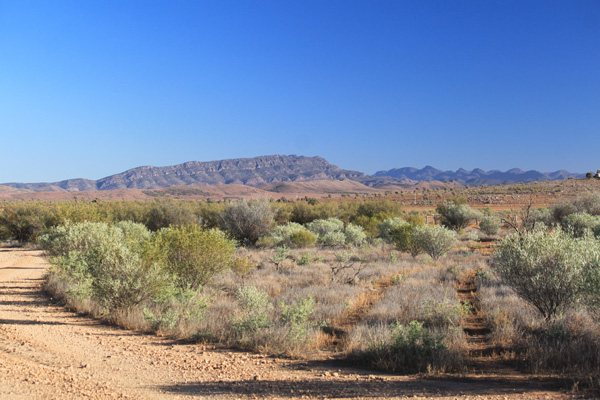 By mid morning, the ranges bask in a more washed out light, with the strength of the sun leaving little room for shadows.
While some of the drama has gone out of the vista, the ranges provide an ever changing testament to the play of light as the sun 'goes over' towards the western horizon. By late afternoon the going down of the sun in the west begins to cast creeping shadows down the eastern faces of the foreground ranges.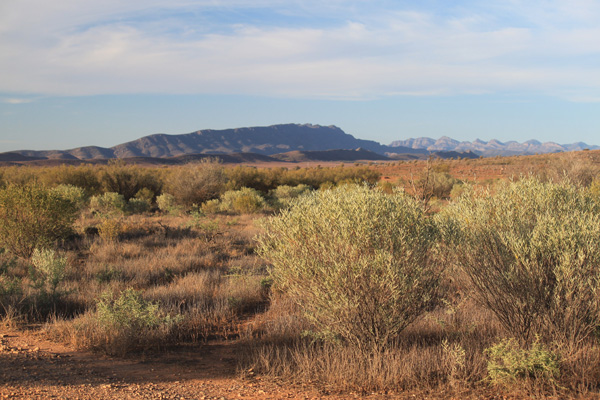 The shadows creep down the eastern face of the foreground ranges as the afternoon lengthens while the western side of Wilpena Pound (on the right) is caught in the full glare of the lowering sun.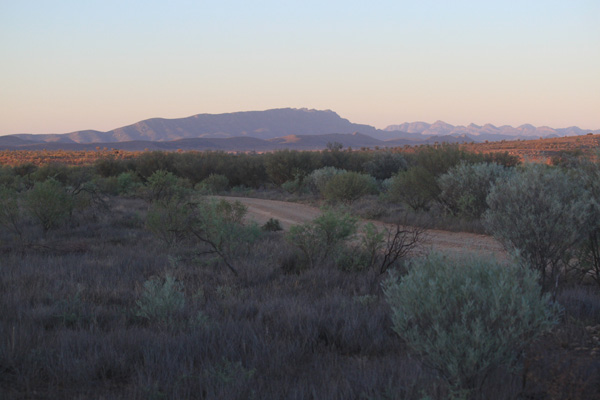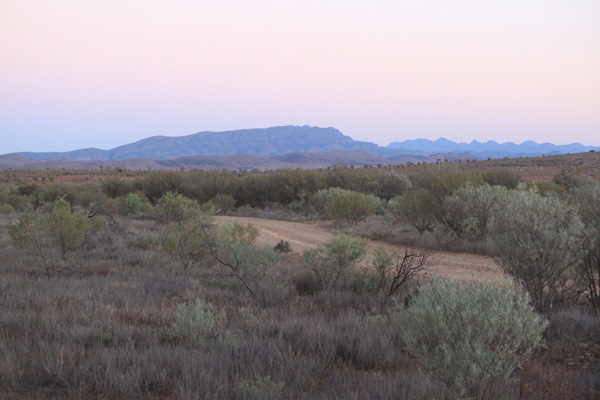 The sun has finally set on the Flinders Ranges and the colour begins to drain away.