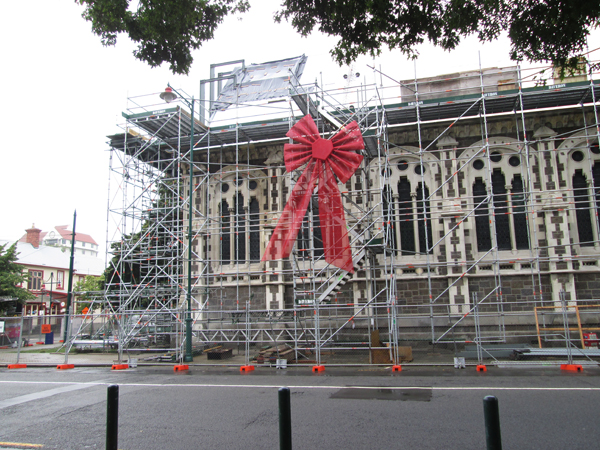 The festive red bow for the 2013 Christmas season says it all, a reminder to passersby that the city of Christchurch's few surviving historic buildings are revered, whatever their state of repair/disrepair.
But what's happening re the rebuild three years down the track? For the locals, not enough, let alone soon enough.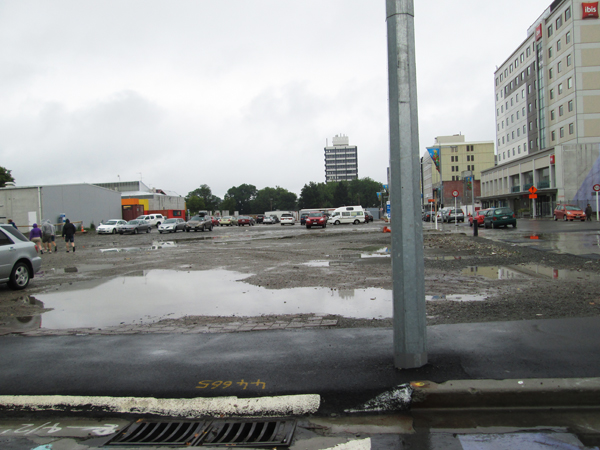 This seemingly empty inner city site in Christchurch central (photographed in December 2013) is just one of the many that have been 'ground zero-ed' as a result of the demolition of the buildings that once occupied it.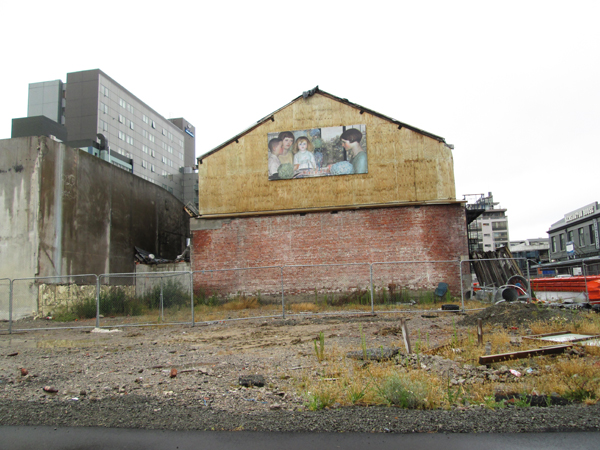 Similarly the empty lot (above) serves as a silent reminder that one or more buildings have been levelled.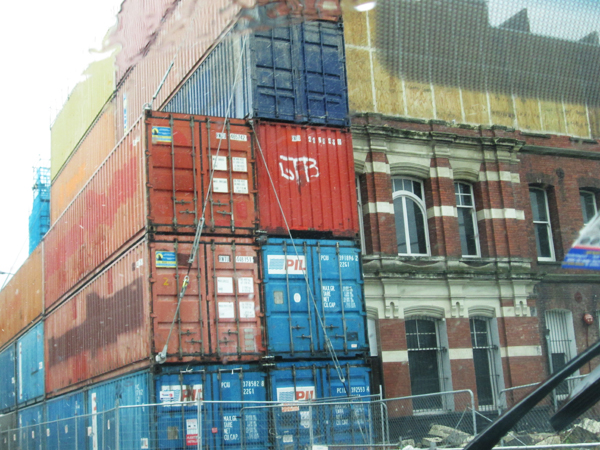 Shipping containers, a common sight throughout the devastated city, shore up a heritage building damaged by the Christchurch quakes.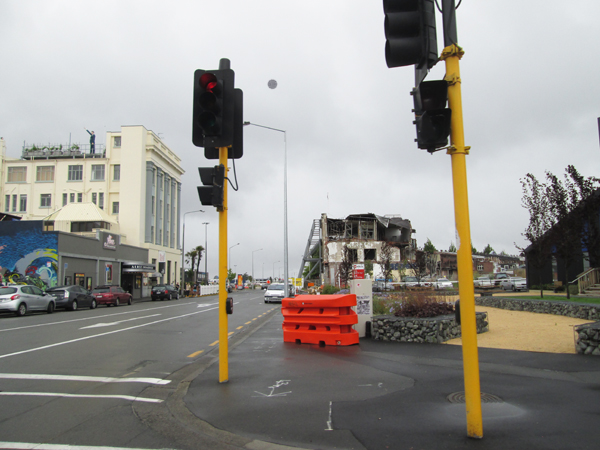 Ruined buildings loom over empty blocks, many of which have been converted into inner city car parks.
It is a poignant irony that in a city renowned for its churches, so many have been damaged or demolished. How many of them will be rebuilt in the long term? Hard too imagine that the funds will be available to tackle more than a handful.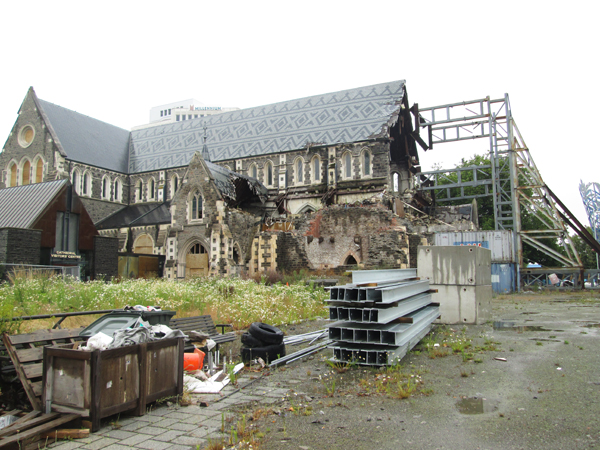 The most high profile church impacted by the earthquakes is the iconic Christchurch Cathedral.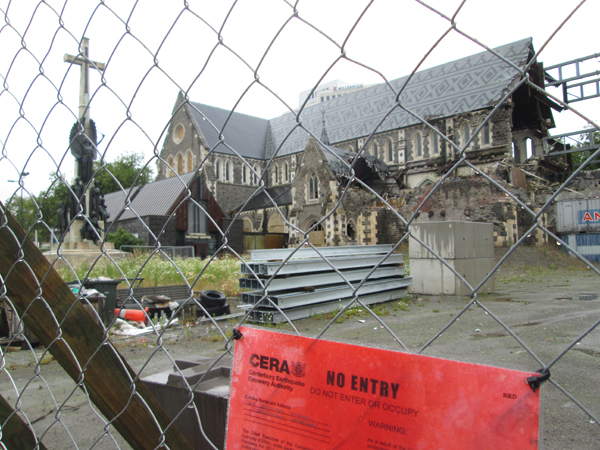 It's a sad sight indeed, especially on a cold wet summer's day. Its fate remains up in the air, as in whether to pull it down or retain the ruin as a perpetual monument to the quake that flattened inner Christchurch.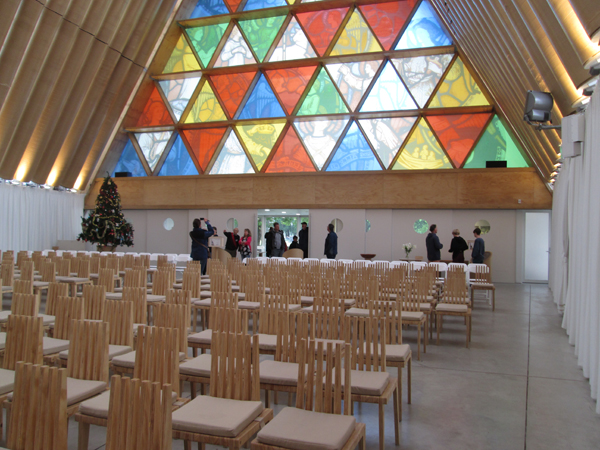 Christchurch's newest tourist attraction is surely the Cardboard Cathedral, a temporary replacement for the bricks and mortar cathedral.
Visually the new cathedral works, from the inside and out, in part thanks to the striking light emitting stain glass windows.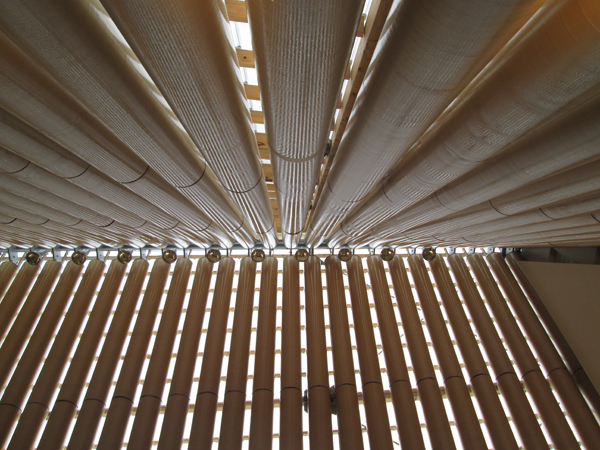 One of the fascinating aspects of this cathedral is the use of cardboard tubes, a temporary and cheap building material. The airy soaring edifice constructed by such modest means is an uplifting triumph.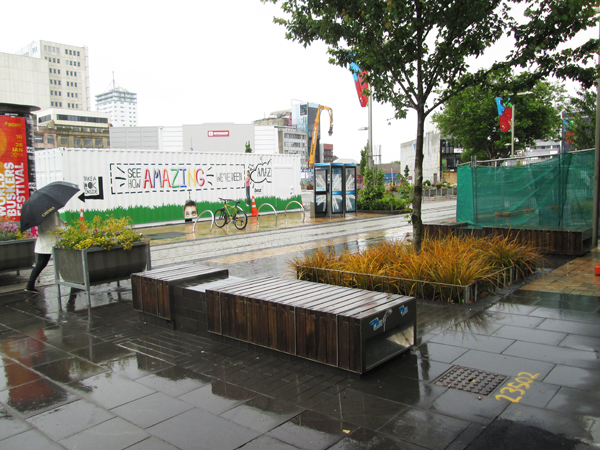 Three years after the 22 February quake, the inner city of Christchurch awaits its future 'look' and structure. The public spaces are low key and rely heavily on landscaping to make them atttractive and inviting to locals and visitors.
These 'embryonic' spaces are playing a role in keeping the 'flicker' of inner Christchurch alive.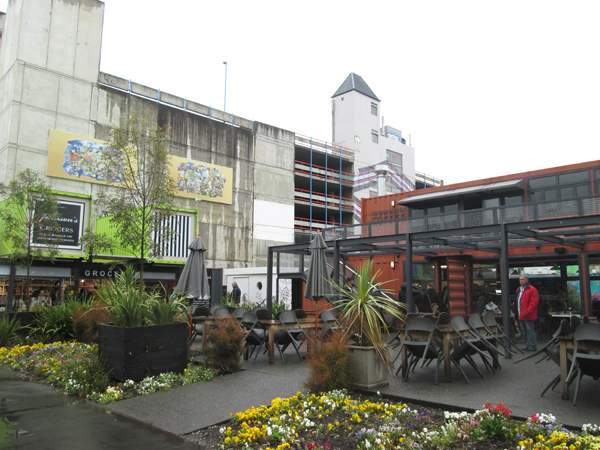 Plantings provide patches of colour in a decimated city.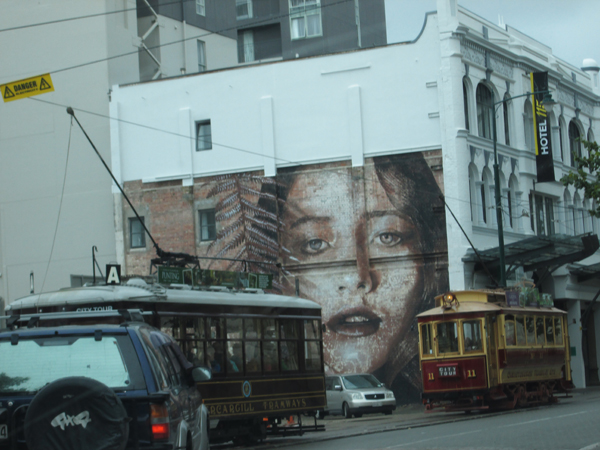 A striking feature of Christchurch's new look inner city is the high profile street art.
For tourists to Christchurch, the bright and bouncy street art softens the confronting scenes of the gutted inner city.
The Pallet Pavilion on the right.
Throughout inner Christchurch and its port of Lyttleton, damaged buildings are very much in evidence.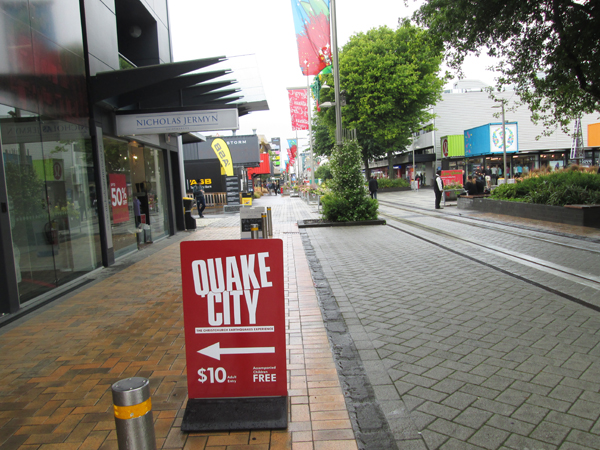 Experience the quake, and why not!