After driving through unprepossessing mallee country en route from Loxton to Peterborough, the tiny heritage township of Morgan, South Australia, turned out to be a surprise a minute.
Not in the know interstate travellers like us could have easily driven into town from a lesser road, fuelled up on petrol and cold drinks and journeyed on, in doing so having completely missed the original beating heart of the town and its raison d'etre.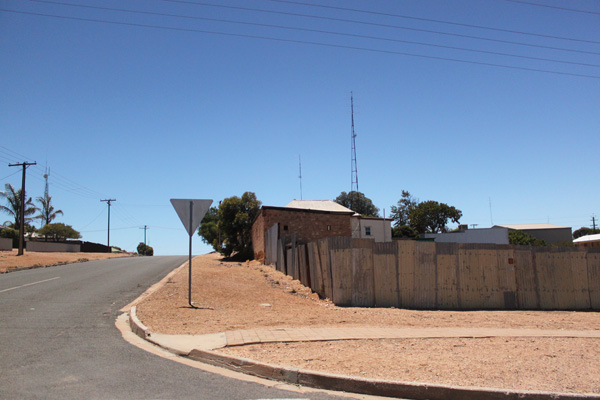 A swing through the town's backstreets give some indication of the backstory of Morgan on the Murray, a government town that had its heydey back in the 1870s.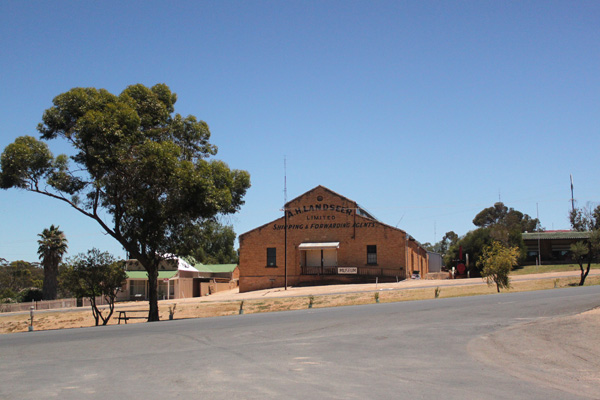 Morgan's key role as a major Murray River port and integrated transport rail-bus hub, in the days before efficient overland road transport took over from the paddle steamers and the steam trains around 1880, is probably second nature to South Australians.
And clearly that's why Morgan's main street and most impressive buildings front onto the river instead of today's main thoroughfares.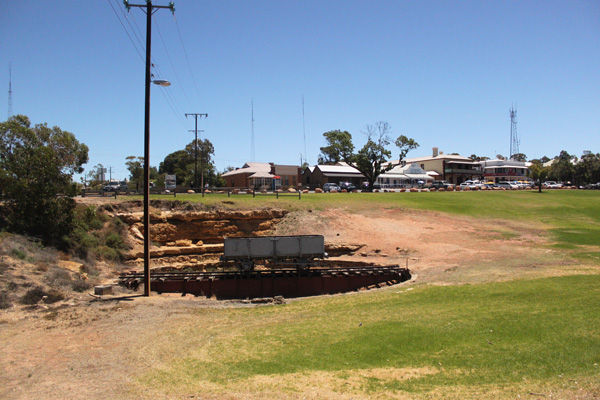 Built on the hill, the substantial surviving buildings overlook a legacy of railway infrastructure including a turntable designed to allow locomotives to head back the way they came, namely to the capital city of South Australia, Adelaide.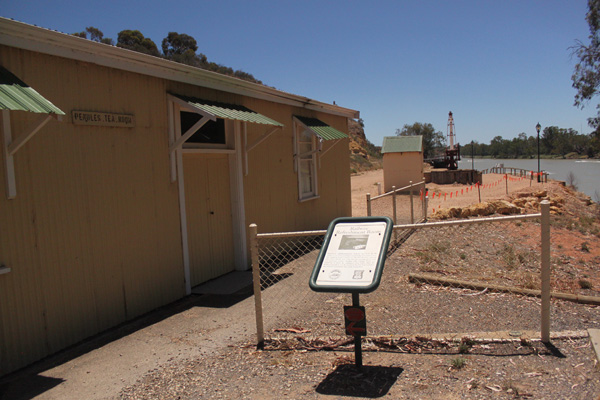 The old railway waiting room provided a measure of comfort for passengers transferring from vessels to trains and vice versa.
Located on the great north west bend of the Murray, this tiny 'top of the Murray town' nonetheless gave the impression of being anything but a 'has been' destination in late December 2013. Indeed, a sizeable crowd of leisure seekers were enjoying a day's outing on the river and the punt was constantly kept busy conveying vehicles back and forth from the Cadell road.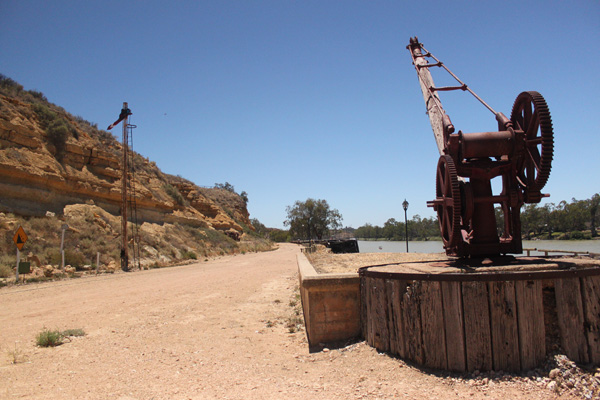 Regardless of its popularity as an aquatic oasis during 40 degrees plus temperatures, Morgan's premier role as South Australia's key Murray River port town is little more than a distant memory.
The 30 foot high wharf against which paddle steamers berthed is empty and the around the clock activity of over the wharf loading and unloading of goods from numerous vessels to the waiting trains hs long ceased.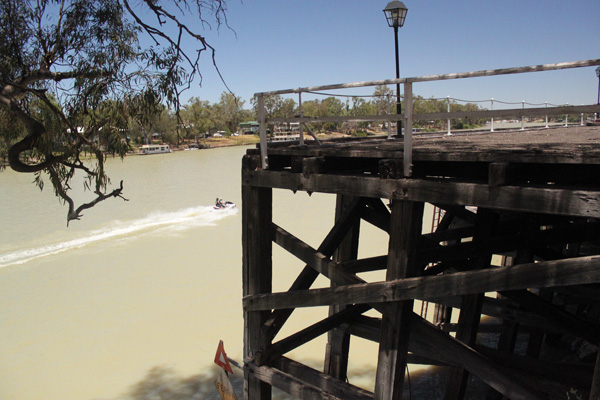 The height of the disused wharf serves as a reminder that paddle steamer traffic was seasonal and that the Murray River's role as a transport route was ultimately inefficient once overland road transport improved.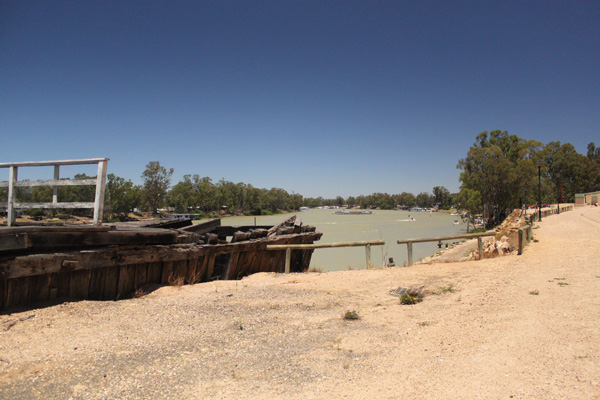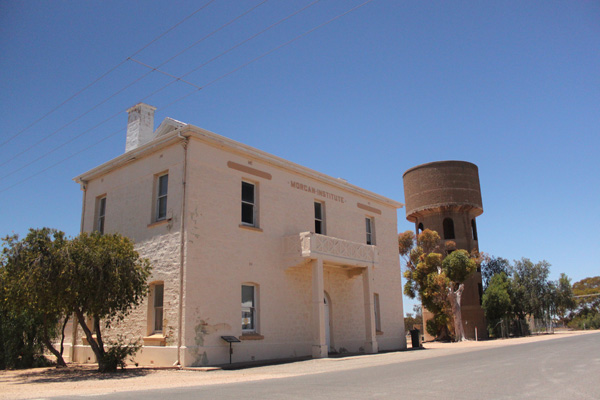 Morgan's website provides a very interesting overview of the township's place in South Australia's history, helping to open up the hinterland to the agricultural and livestock industries.
http://www.morgan.org.au/