Broken Hill's fabulously rich 'line of lode', the makings of the Silver City and to some extent the overall NSW economy, has become a tourist destination in its own right, and it's about time.
Not just for the view over the city and surrounding arid hinterlands, but for the chance to 'walk in the shoes', so to speak, of generation of miners who helped extract the riches from the outcropping landform that so dominates the city.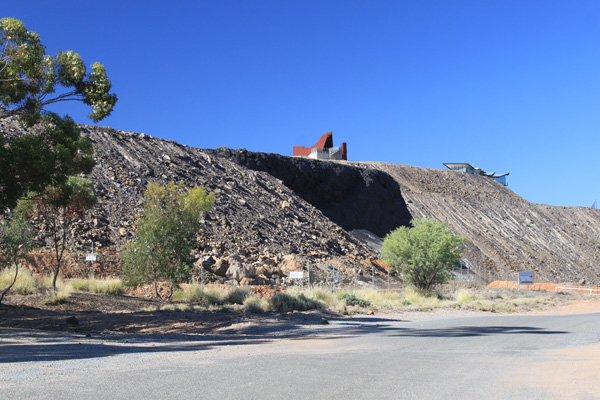 One of the city's must do activities is to drive up the 'broken hill', the 30 metre mined and smelted landscape will always dominate the Silver City.
Left to right on the Broken Hill, it is hard to miss i) the memorial to fallen miners and mine workers, and ii) the visitor centre that includes a restaurant and merchandising outlet.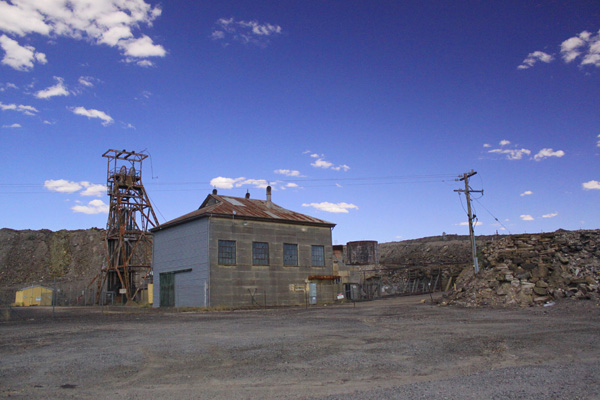 Now silent and dust free, in contrast to when in operation, the picturesque disused workings and administration buildings on the line of lode are a reminder of the workplace that so many Broken Hill residents worked in, generation after generation.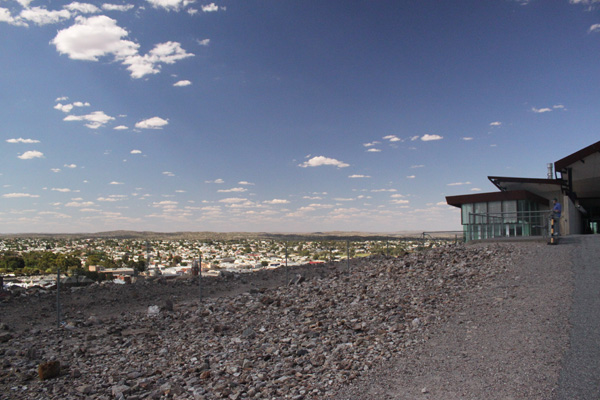 Why shouldn't Broken Hill cash in on its mining heritage by converting the old workings into a tourist destination? Increasing the number of things to do and see in a locality helps encourage visitors to stay extra nights.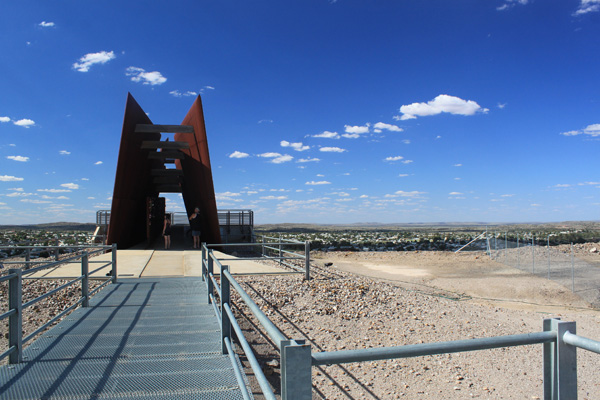 Accessed from the cafe/shop, the memorial to those who died while working in the mining industry is an impressive and imposing architectural structure.
Assuming the memorial was an exhibition, we happily paid the entry fees to get a better understanding of the sacrifices made in the workplace before the advent of occupational health and safety. Our main concern was whether we had enough time, it being half an hour before closing time. Would we be able to do the memorial justice as in take it all in?
The answer in short, was yes, as we quickly found out.
The memorial had echoes of the Australian War Memorial's walls of names, into which family members insert red poppies around Anzac Day.
But what does it convey to a visitor with very little understanding of Broken Hill mining?
The volume of names is impressive, sadly so, and many will have meaning for Broken Hill locals who know the relatives of the individuals concerned. But many visitors, including those from overseas, will find it hard to relate to the names and dates accompanied by the briefest of descriptions of death resulting from a mining incident.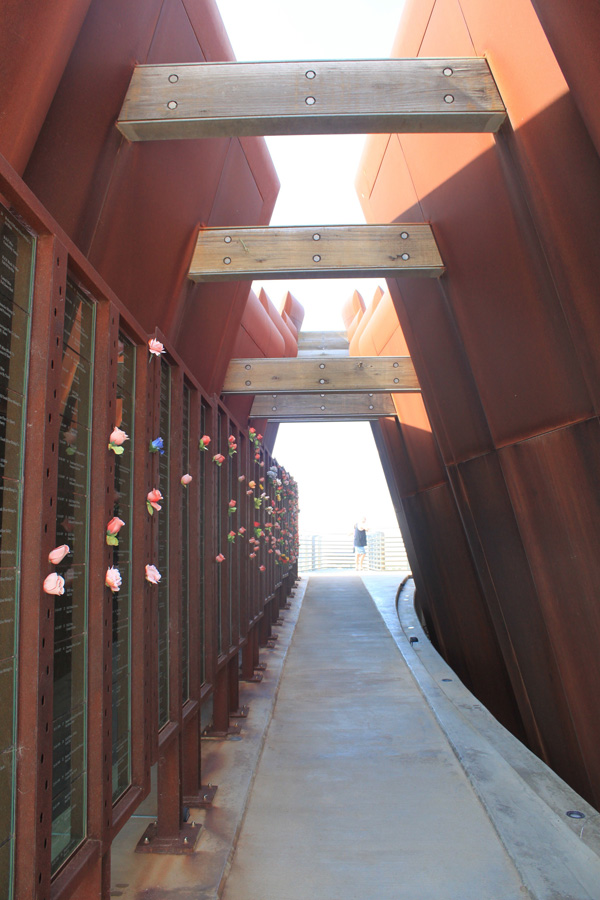 We walked away wanting more. Photos perhaps, a selection of individual case studies extracted. An overview of the risk for men who could truly claim as they set off for work that 'Danger is my business'.