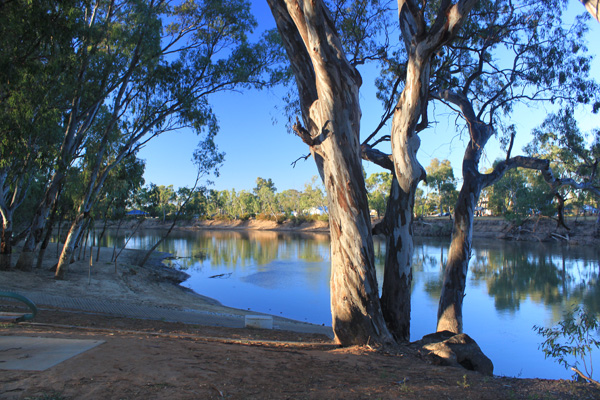 A good day's drive - 823 km south west of Sydney - it's not surprising that the border service of Barham on the Murray River has closer ties to Melbourne and Victoria, to the extent where the football code is Australian Rules rather than rugby league. After all, Melbourne is only 303 kilometres north west of Melbourne.
The town's most striking natural features are the mighty river itself and stately river red gums flanking its banks that are particularly picturesque around sunset and sunrise.
While settled in the early 1840s, Barham's rise as an important river town in 1870s was assisted by a timber industry centred around the felling of local forests of river red gums by timber cutters that was used to build a range of water craft including paddlesteamers, and eventually wooden sleepers for Victoria's railways.
Confronted with such tranquil scenes as this, the only disturbance being a fishing boat or a flock of shrieking birds, it's hard for an outsider to adequately comprehend the angst surrounding the allocation of water along the Murray Darling system and its impact on townships such as Barham which provides services to a local citrus industry.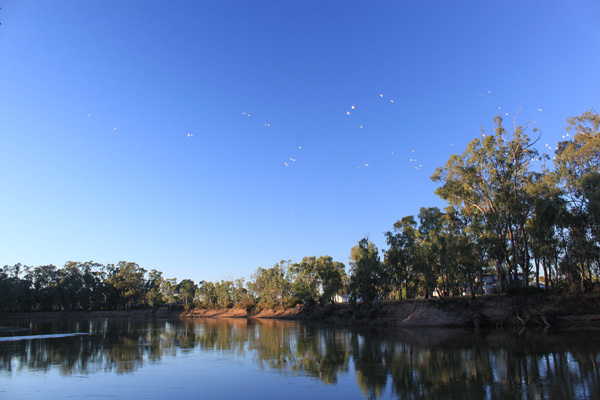 Not far from Barham and its twin town on the Victorian side of the Murray River-defined border is an inland island created by a creek diversion of the Murray River. Gunbower Nation Park (Cohuna) and Gunbower State Forest (Koondrook) constitute an international wetland of significance for native birds and other animals, a tourist attraction in their own right.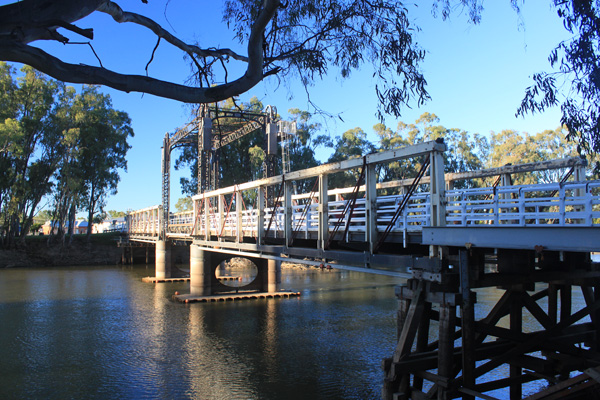 Barham's best known 'built heritage' has to be the historic Barham Bridge which replaced a punt service. Designed by engineer John Monash and opened in 1904, the bridge incorporates a lift span that allowed the passage of paddlesteamers. Until 1997, the lift span was operated manually using Little more than a decade later, the First World War became the making of Jerilderie boy Monash who is best known for his far-sighted and intelligent leadership of Australia's Third Division on the Western Front.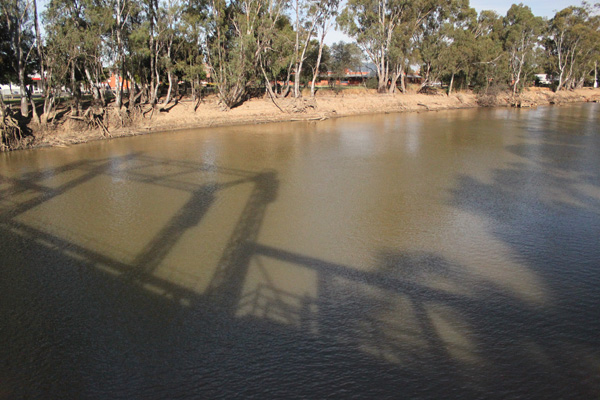 When it comes to heritage values, Monash's Barham Bridge is considered to be one of the oldest surviving crossings on the Murray River.