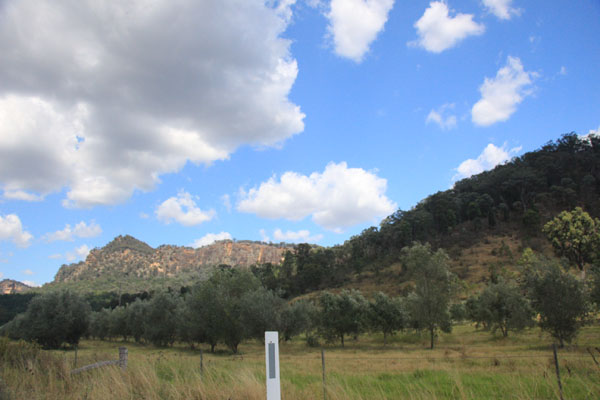 Much of the Bylong Valley Way tourist drive passes through spectacular countryside.
Does the name Bylong Valley mean anything to you? It's probably unlikely unless you're a NSW-based political beast and fully up to date with the 2014 ICAC scandal surrounding State Labor politicans Eddie Obeid and Ian McDonald and a cohort of big end of town suits about the proposed open-cut Mount Penny Mine that is north west of Newcastle and north east of of Mudgee.
In January 2014 a bill passed in the NSW Upper and Lower Houses of Parliament to cancel the licenses for the Mount Penny, Doyles Creek and Glendon Brook Mines, with no compensation to be paid for the mine's owners, NuCoal and Cascade Coal.
http://www.afr.com/p/national/the_story_behind_the_obeids_cherrybrook_T24lXcfBfNANk6qnI5G3ULhttp://www.abc.net.au/news/topic/bylong-2849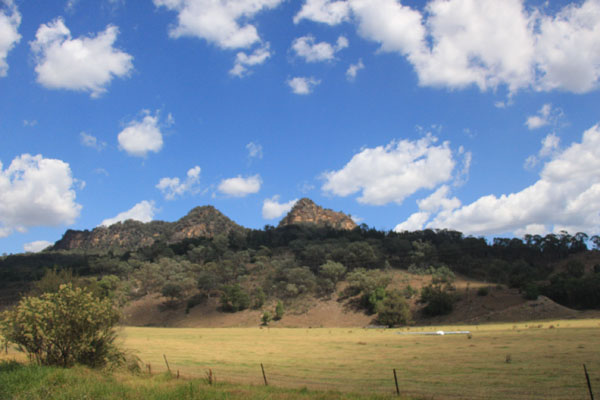 Had the open-cut mine proceeded, operations would have commenced in the Coggan Valley seven kilometres north-west of Bylong in 2015 and progressed southward over the next 21 years to within four and a half kilometres of the tiny hamlet of Bylong, population apparently two and counting.
Bylong's miniscule population aside, the Bylong Valley Way, completed in 2009, is a 137km-long fully sealed all-weather country road that links the Golden Highway at Sandy Hollow and the Castlereagh Highway at Ilford as part of the Greater Blue Mountains Touring Route.
Olive growing, horsebreeding, livestock raising are some of the means of livelihood along the route.
My 1/4000 of a second shots taken at 100 kph fail to do justice to the beautiful Bylong Valley and one can only imagine what its fate might have been had it been subjected to the same treatment as the upper stretches of the Hunter Valley around Warkworth which have been put through a 'Thermomix' of sorts and spat out the other end.
While the Bylong Valley may have escaped the ravages of coal mining, on 5 March 2015 mining giant Rio Tinto scored a major victory in its bid to extend its controversial Mount Thorley-Warkworth coal mine in the Upper Hunter. The Planning Assessment Commission recommended it proceed, to the detriment of the remaining residents of Bulga who are faced with having to relocate their township.
http://www.smh.com.au/environment/rio-tinto-wins-planning-nod-for-controversial-warkworth-coal-mine-20150305-13vonn.html