When someone mentions Victoria's Phillip Island, what does the name conjure up to the rest of Australia or the world for that matter?
For the 3.5 million international tourists who visit the island annually it's the world famous nightly Penguin Parade. For rev heads it's the Phillip Island Circuit, home to an annual program of international motorcycle racing and other racing activities.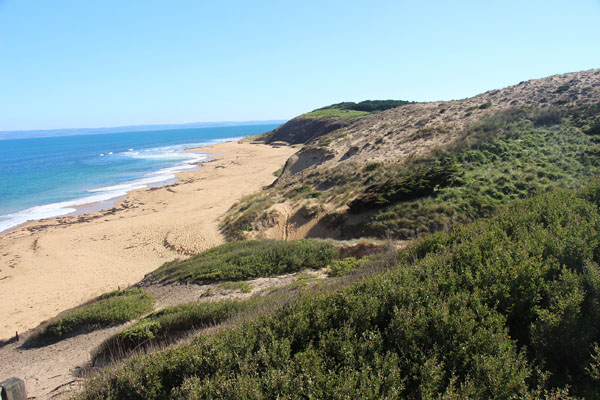 But there's so much more to like about this island than little penguins and high revving motorbikes, as the majority of Victorians will be aware.
And most of it is available at no charge to for 'free range' visitors who want to do their own thing in their own time and for little outlay.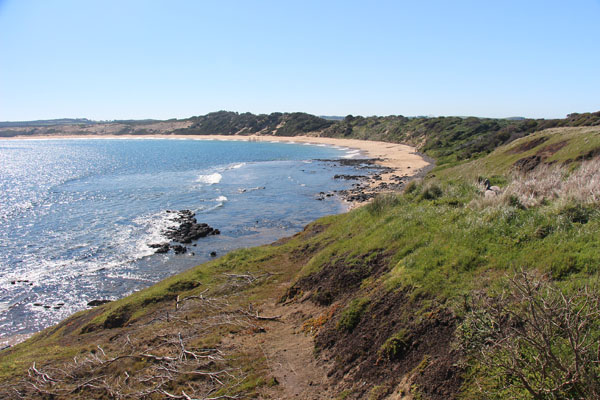 Some 140 km south-west of Melbourne, the 26 km long nine km wide Phillip Island boasts 97 km of coastline. Positioned as it is, it forms a natural breakwater for Victoria's Western Port, absorbing the onslaught of the southern seas.
The island's scenic beaches are well worth a visit in their own right, not only for surfers looking for a promising break or historians checking out the heritage remains of old structures including a ferry wharf for tourists. So to are the island's arresting landforms, none more so than The Nobbies on the western extremity of the island.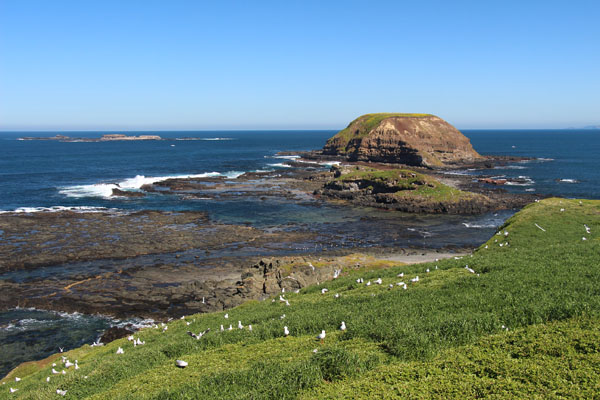 In 1826 a Captain Wetherall (originally despatched from Sydney to stop the French establishing a colony) erected a flagstaff on the top of the landmark to serve as a navigational aid into Western Port.
But while 60% of the island is given over to sheep and cattle grazing, the icing on the cake for Phillip Island has to be the wildlife, penguins aside.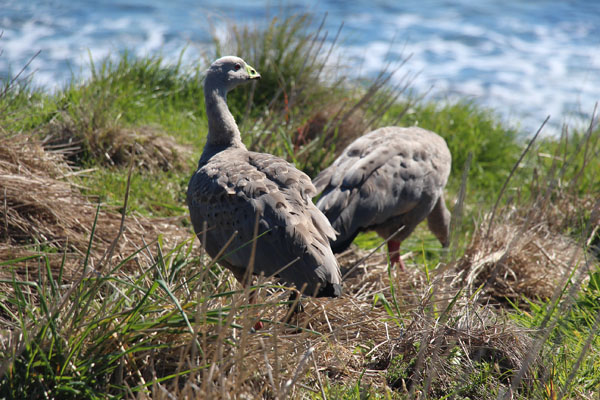 On our visit in September 2014, we didn't get to see the fur seals but did chance across a family of Cape Barren Geese close up, complete with fluffy chicks, at one of the beach car parks as well as from the boardwalk near The Nobbies. From the same beach outlook we saw a horde of shags sunning themselves down below on the rocks.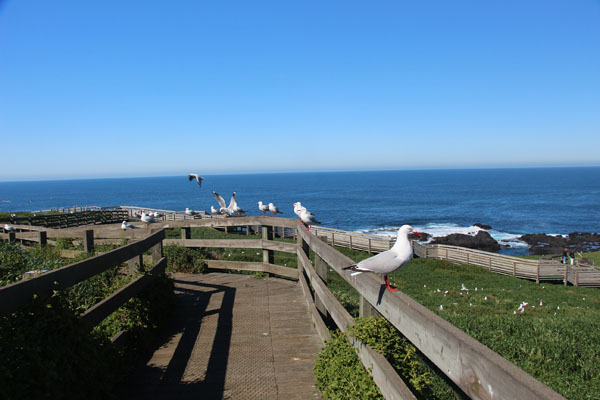 The walkway above The Nobbies traversed the slope and the roosting spots for hundreds of nesting Pacific Gulls, leading around to ever more stunning seascapes. What a gem of a walk for tourists and 'twitchers' alike at the right time of year.
Gulls may be gulls, but seen in large numbers coming and going and protecting their patches, they are an impressive sight in their own right.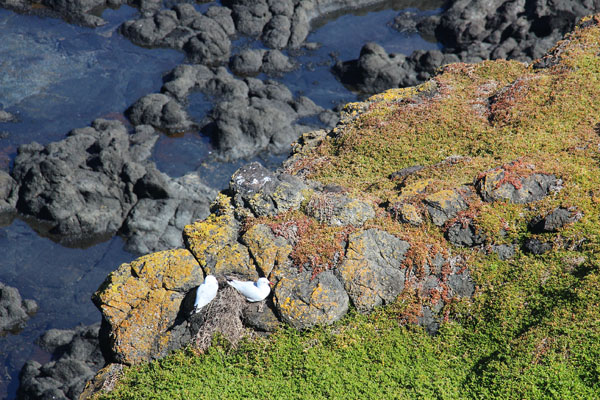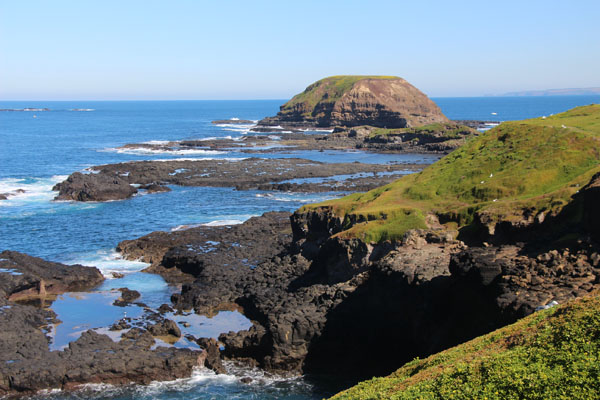 Looking back at The Nobbies and out to sea.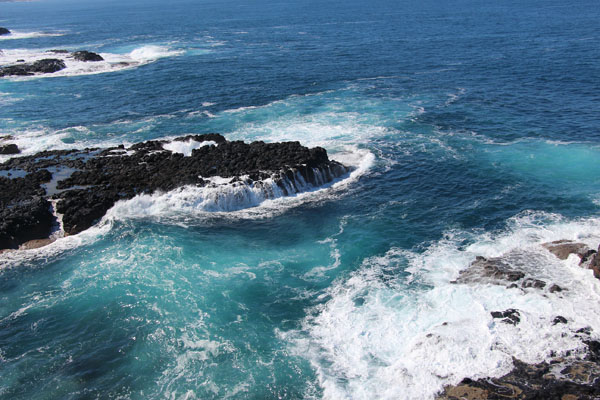 Just one glimpse of the impressive seascapes viewed from the end of the boardwalk.