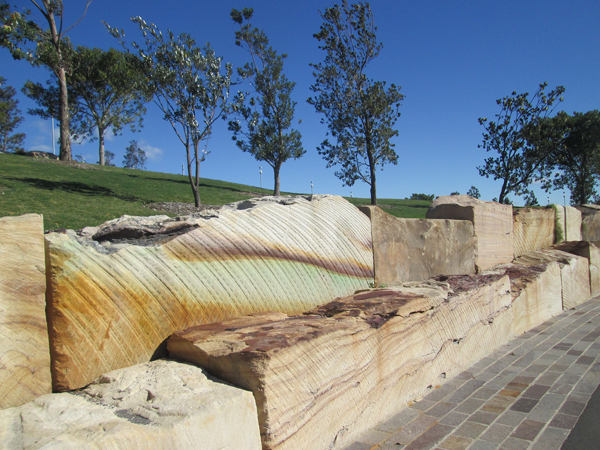 Creatively shaped and naturally coloured sandstone blocks are one of the stars of the Barangaroo headland park, constantly reminding visitors of the original topography of the reconstructed landform.
Take a bow, Paul Keating, for so publicly supporting inner Sydney's Barangaroo headland park and helping make it happen! This expansive public precinct is a very welcome addition to Sydney Harbour's waterfront parklands.
Flanking the western side of the City of Sydney's CBD, it provides a contemporary 'non-identical twin' open space to Sydney's Royal Botanic Gardens that fronts onto Farm Cove, to the east of the CBD.
It is perhaps fitting that the establishment of the Royal Botanic Gardens, an incredibly futuristic decision by the Colonial Government, happened in 1816 almost 200 years before Barangaroo headland park was opened to the public in August 2015.
The headland park has noticeably been designed with an emphasis on 'all access', with steps, high tech lifts and gradually sloping pathways providing a range of options for visitors.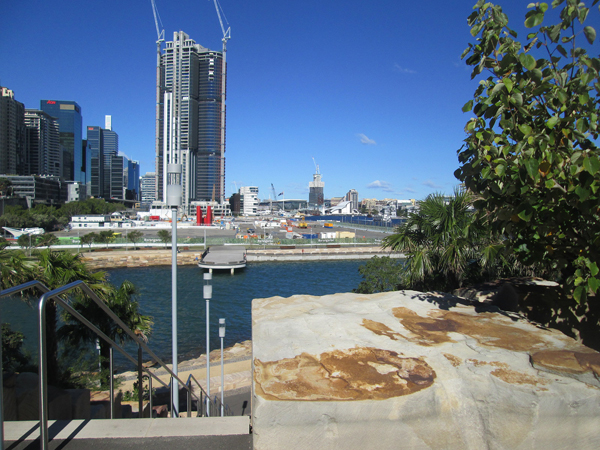 Sets of stairs lead down to the park's lower levels
An outdoor lift provides easy quick access to lower levels
In keeping with the heavy emphasis on native sandstone, the underpinnings of the extended Sydney Basin, the headland park's vegetation reflects the plant species that were native to the harbourside pre 1788.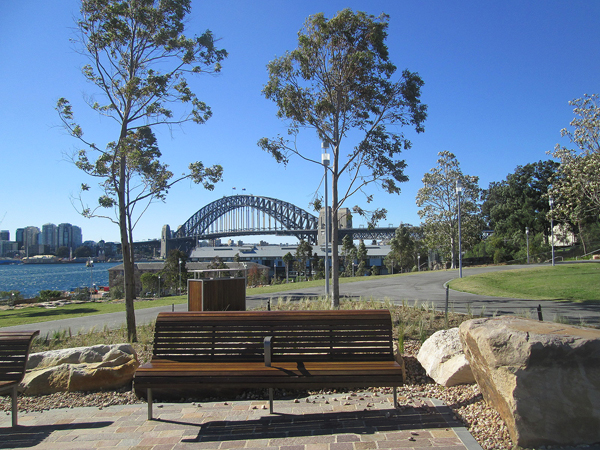 The headland park offers fantastic vantages back to Sydney Harbour Bridge and suburbs on the north shore.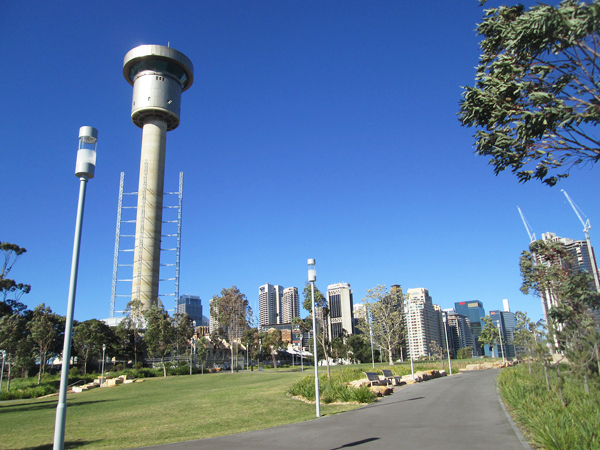 Behind the scenes, the scaffolded control tower on the left is 'being taken down'
As Barangaroo comes into its own, under the hammer is the 87 metre-high 1974 vintage Sydney Harbour control tower which has been in deconstruction mode from the inside since March 2016.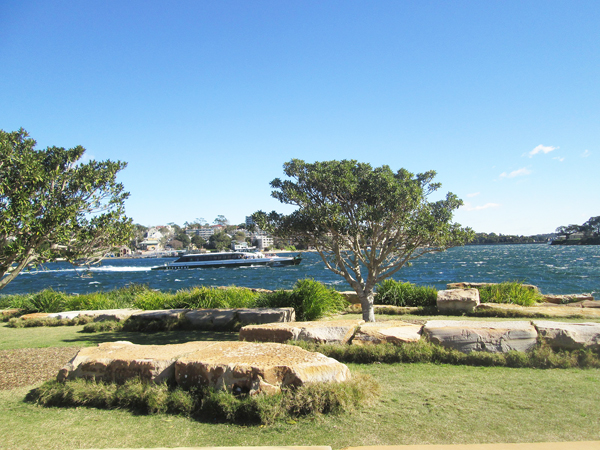 Sandstone slabs provide contemplative headland seating areas for visitors taking in a busy Sydney Harbour
The sandstone theme continues on the approach to Barangaroo's office towers and what will ultimately be the new casino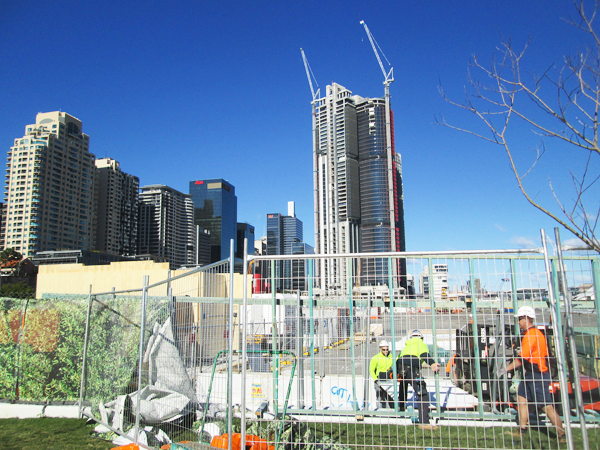 Saturday morning shift for workers securing the casino site
Work appears to be proceeding on the next stage of Barangaroo, namely James Packer's 'landmark' casino.